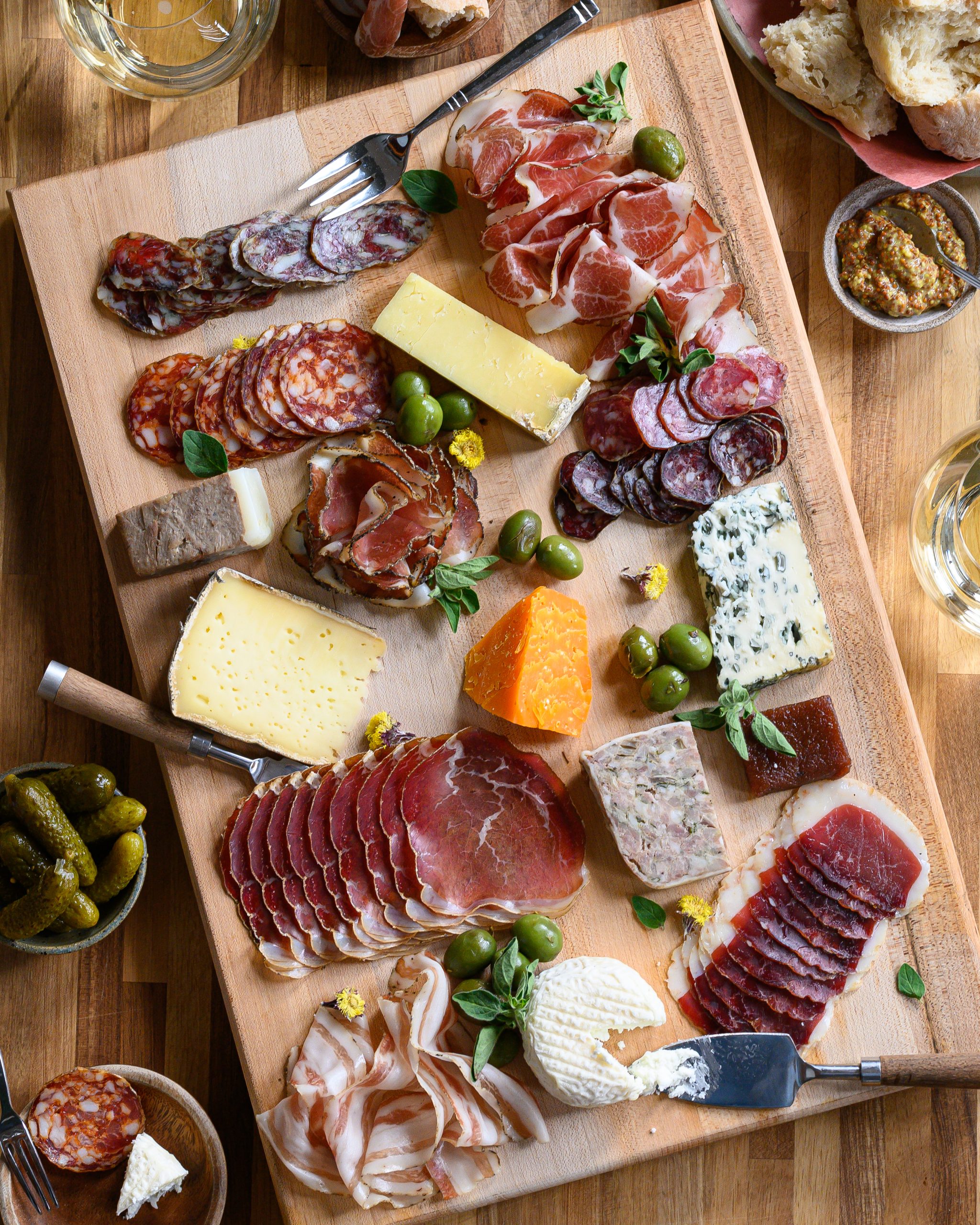 We specialized in hand artisanal charcuterie, made with local meat and ingredients.
we have about 30 different type of cured meat, a selection on pate and fresh sausage.
We also offer about 80 different cheese, mostly from Europe and Quebec, we have a selection of chutney, mustard, fresh bread and over condiments.