Maison Meuse et Fils Wines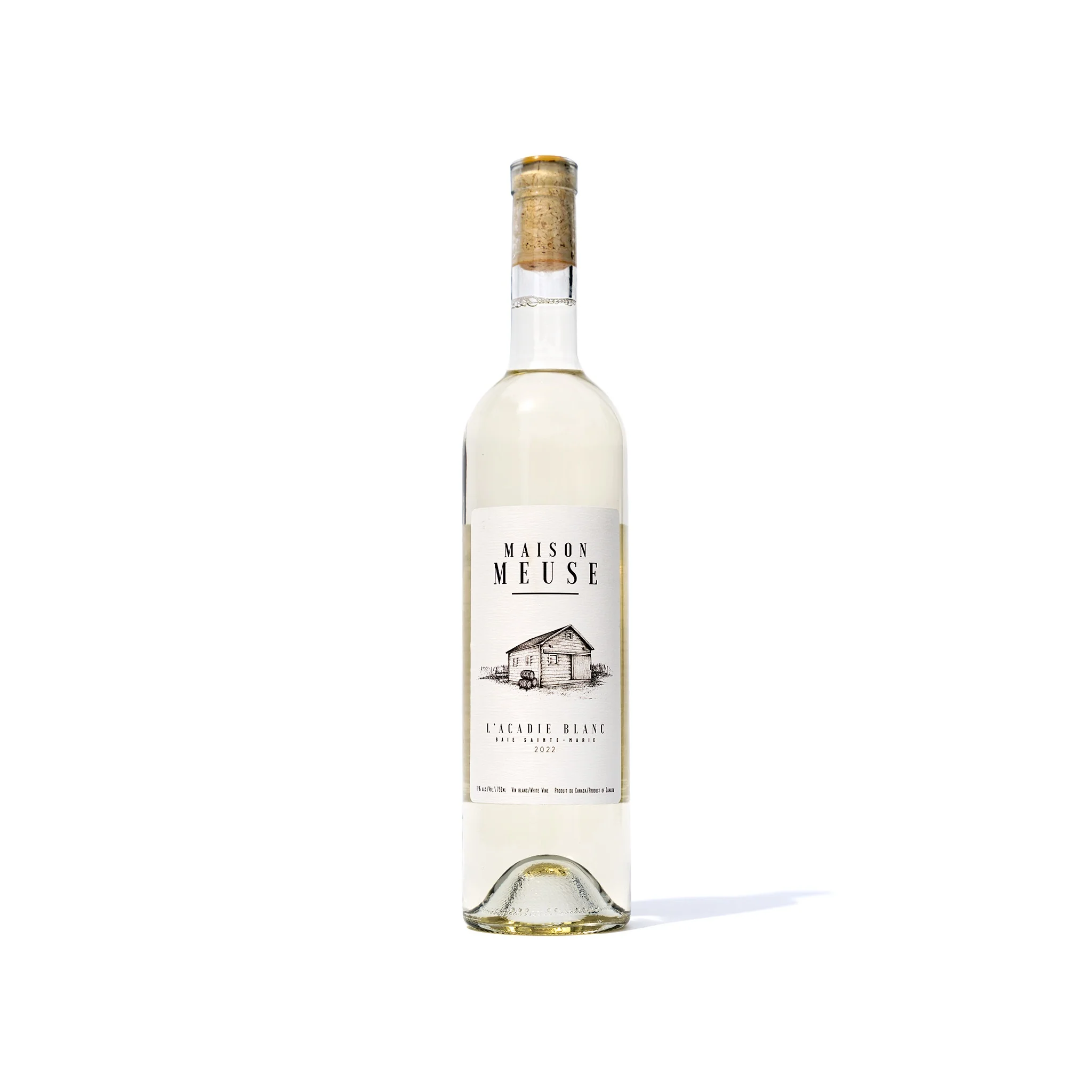 Our L'Acadie Blanc shows all the qualities of a crisp and refreshing Nova Scotia White Wine.
With hints of citrus, white pear and tropical fruit, our wine also carries a minerality that is almost saline.
A dry wine that was crafted to accompany seafood, grilled meats and traditional Acadian cuisine.