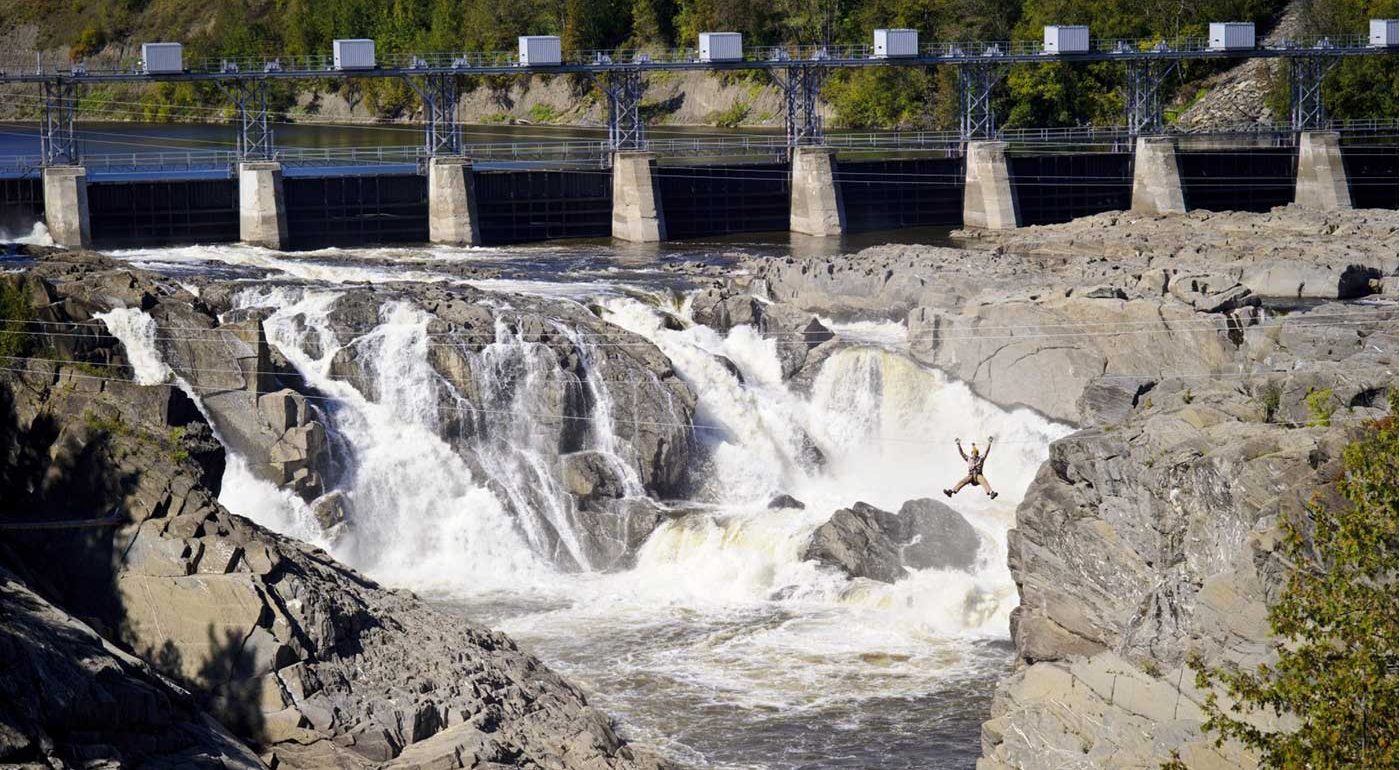 Is there anything better than ziplining in the wonderful world of exciting thrills that are accessible to all?
It's hard to find a more popular activity, since ziplines have been sprouting up in cities and forests everywhere. This has led some operators to outdo themselves by providing more and more thrills and jitters for brave adventure seekers.
That's definitely the case at Zip Zag, which for seven years now has been inviting people to glide over the St. John River falls and gorge in Grand Falls, New Brunswick along its two 150-metre ziplines.
Securely hooked to a cable, you'll race along at a speed of 30 to 40 km/h as your senses feast on the sight of steep rocky cliffs and the sound of roaring falls below.
Whether you're afraid of heights or are a true adrenaline junkie, your safety and comfort come first at Zip Zag. The goal is for everyone to enjoy the majestic landscape and remember their ride as an upbeat and magical experience!
Cables returning to the Malabeam Centre also have great historical significance, since they overlap the area where Van Morell walked over the falls on a tightrope in 1904.