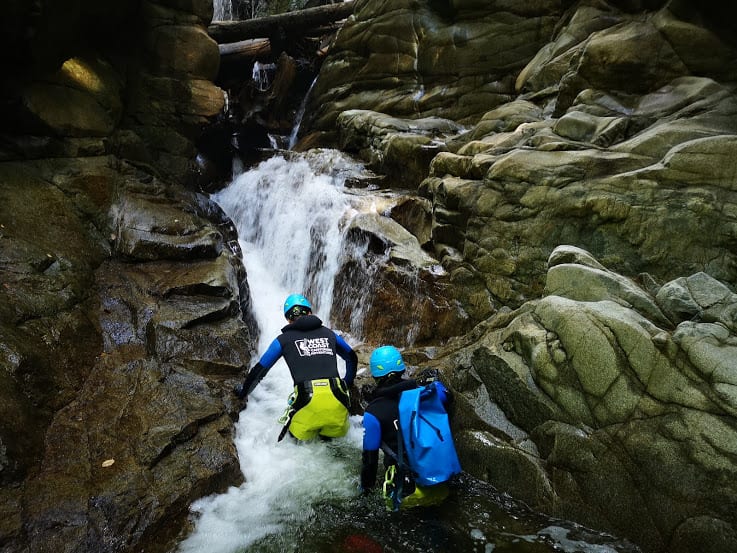 If B.C. is home, then you know how adventurous we can get just 10 kilometres from downtown Vancouver, but did you know you can recreate your own Indiana Jones-like experience venturing through world-class canyons and waterfalls?
What is canyoning? In a few short decades, canyoning has gradually transformed into one of the world's fastest-growing adventure sports but it is still emerging in Canada.
Canyoning involves following the path of the river: negotiating your way down cascading waterfalls into deep pools of water. There are multiple techniques and methods to move through canyons, including walking, rappelling (abseiling), jumping, swimming, scrambling, and sliding.
West Coast Canyoning is the first commercial guide service to offer canyoning specific courses and guided experiences in British Columbia. Our professional canyon guides have undergone rigorous training and examination, meeting demanding international standards for guides established by Canyon Guides International.