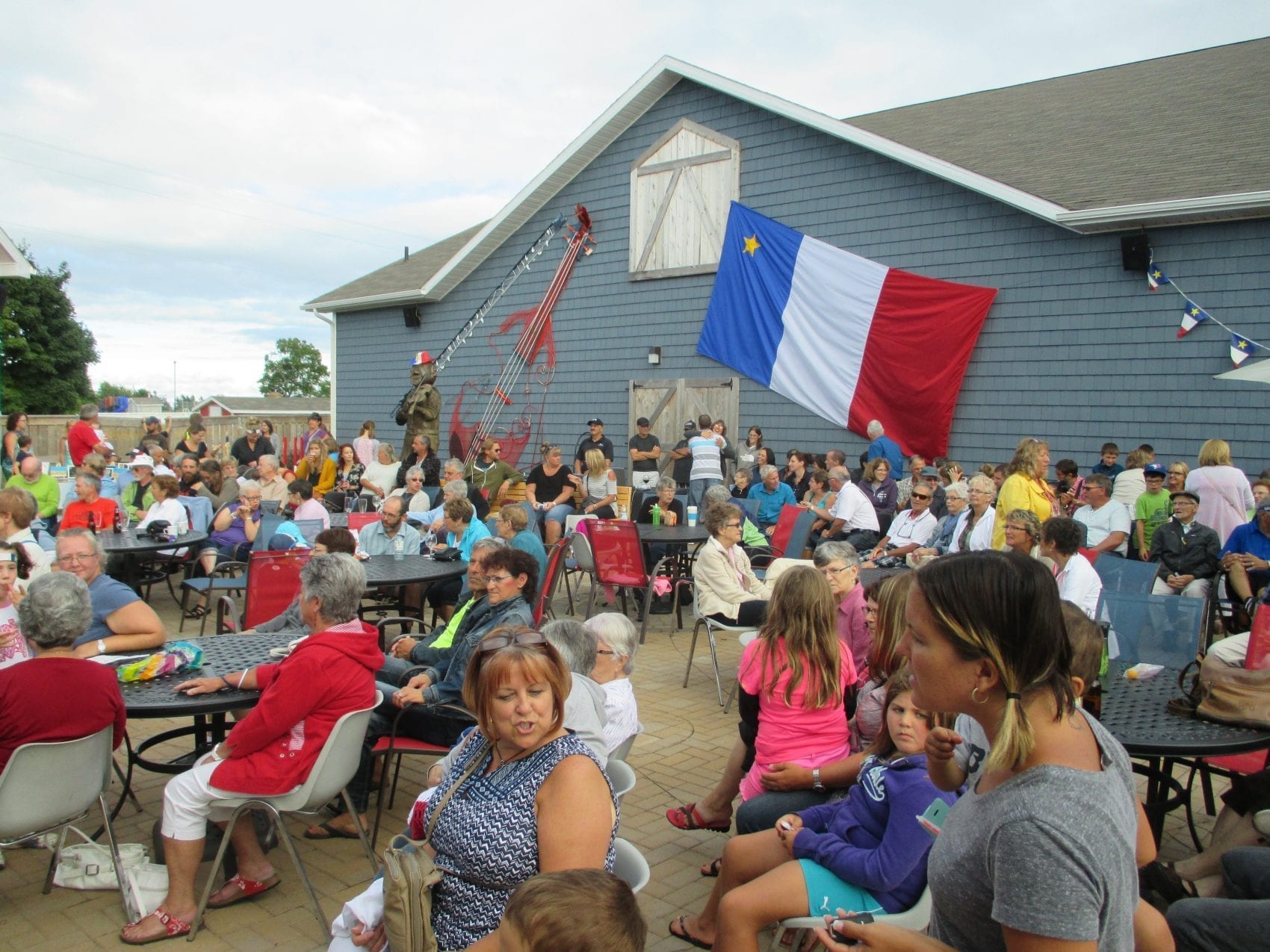 Abrams Village on Prince Edward Island is known for a number of its tourist attractions and especially for its warm welcome. The Acadian community has a lot to do with it and for many years, with the Village Musical Acadien, has confirmed that it's also very festive!
The Expo-Festival Centre, where most activities are held, was created in 1998. For 12 years, new features have been added regularly because the site's popularity continues to grow! Starting from just a dining area/performance hall, the Centre was modified to host events of all kinds.
It now includes an adjacent campground, outdoor mobile grandstand, and a restaurant and bakery to serve visitors during the summer. In 2014, the Expo-Festival Centre was converted into the Village Musical Acadien, which has an outdoor site that features a small performance hall, an interactive learning area, a hall of fame, a small outdoor stage, an art gallery and a patio.
The number of events now held at the Village can be counted on the fingers of multiple hands! The tourist season runs from mid-June to mid-September, but the establishment is open year round.
Information: http://villagemusical.com