Discover the Franco-Manitoban artistic community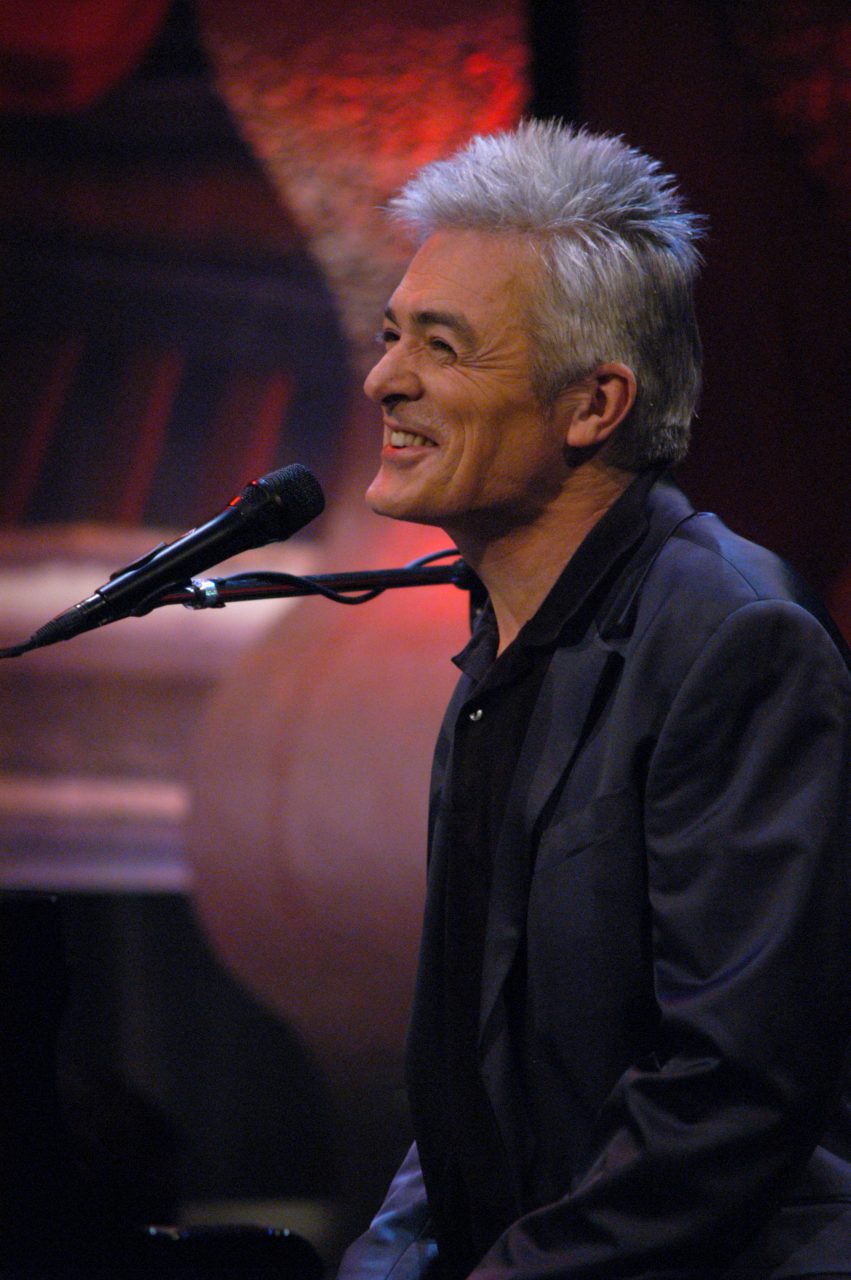 Today's thriving Franco-Manitoban artistic community draws on Francophone culture dating back to the early 19th century. It first manifested itself in the 1940s with the success of the novel Bonheur d'occasion by Gabrielle Roy, which won the prestigious Fémina award in France, and the creative influence of Pauline Boutal on the activities of the Cercle Molière, the oldest theatre company still active in Canada. Then, it developed thanks to the international acclaim of author, composer and actor Daniel Lavoie in the 1970s, which increased the confidence of Franco-Manitoban authors and artists, who continue to surprise us with their innovative literature, theatre, music, painting, film and humour. Two publishing houses, one production company and two art galleries, as well as dynamic cultural institutions, foster French-language artistic creation in Manitoba.
To learn more…
Gabrielle Roy and Franco-Manitoban literature
Sometimes we forget that famous author Gabrielle Roy, who wrote in Quebec, was a Franco-Manitoban. This novelist from Saint-Boniface (now part of Winnipeg) who won critical acclaim and numerous literary awards is not the only Franco-Manitoban author to grace the shelves of libraries and bookstores. With the creation of two publishing houses in the 1970s, Éditions du Blé (1974) and Éditions des Plaines (1979), Manitoba's literary scene is now populated by a wide range of authors, including J.R. Léveillé, Lise Gaboury-Diallo, Simone Chaput, Claude Dorge, Irène Mahé, Paul Savoie, Guy Gauthier, Charles Leblanc, Jean Chicoine, Rhéal Cenerini and Cécile Mulaire (who created Club Bicolo, a children's column that appeared in the newspaper La Liberté for 36 years), to name but a few. Other authors are known for their plays, such as Jean-Pierre Dubé, Roger Auger (author of the famous Je m'en vais à Régina created in 1975, which ushered in the age of Franco-Manitoban playwriting) and Marc Prescott. Many of these authors have garnered both national and international acclaim.
The performing arts: A Franco-Manitoban tradition since 1925!
Theatre has been an important part of Franco-Manitoban culture for nearly a century. The Théâtre Cercle Molière was founded in Saint-Boniface in 1925. Its most famous directors were Pauline Boutal from 1941 to 1968 and her successor, Roland Mahé, who held the position until 2012. Today, the oldest surviving theatre company in Canada, French or English, produces an average of five shows a year. The Franco-Manitoban theatre community also includes a university company (Chiens de soleil) and a multicultural Francophone company (Troupe ambigüe du Manitoba, founded in 2010). In Saint-Jean-Baptiste, a rural community south of Winnipeg, Théâtre Montcalm produces several French-language plays each year. The Franco-Manitoban performing arts are also represented by the Ligue d'improvisation du Manitoba, the Festival Théâtre Jeunesse, comedian Micheline Marchildon and Manitoba's French-language film festival, Cinémental. Héliosols by Daniel Tougas was the first Franco-Manitoban feature film, followed by Stéphane Oystryk's work, FM Youth (2014), a sensitive depiction of life as a young Franco-Manitoban in Winnipeg. The film novelization was also published by Éditions du Blé. Lastly, Productions Rivard in Winnipeg has been producing French-language film and television content since 1995.
From Daniel Lavoie to Alpha Toshineza, Manitoba moves to the beat of its music
Daniel Lavoie, still very active in Manitoba, is probably the most well-known Franco-Manitoban singer in Canada and around the world, in particular thanks to his performance in the musical Notre-Dame de Paris by Plamondon/Berger. Several established and emerging artists have followed him and other artists like Gerry and Ziz onto the provincial cultural scene. They include Gérald Laroche and Marcel Soulodre (traditional), Alpha Toshineza (rap), Daniel Roa, Chic gamine and marijosée (pop), Kraink (rock), Willows (folk) and Rayannah (loop pedal). Most of these artists write and sing in both French and English, and, in their own way, have touched the hearts of both Anglophone and Francophone listeners in Manitoba and across Canada.
Western Canada's music competition Chant'Ouest and its Manitoban component Les Découvertes manitobaines en chanson, have also helped discover and mentor a new generation of artists, including Marie-Claude McDonald, Ariane Jean, Mamadou, Kelly Bado and Kasperzick.
Saint-Boniface : Franco-Manitoban cultural gem
Saint-Boniface, the French Quarter of Manitoba's capital, along with Saint-Vital and Saint-Norbert, is brimming with artists, cultural institutions and events that celebrate the Manitoban, Canadian and international Francophonie. It is home to the Université de Saint-Boniface, the only French-language institution of higher education in the province. But it is the Centre culturel franco-manitobain de Saint-Boniface that has been most instrumental in promoting the neighbourhood's and the province's cultural development since 1974.
Today, the Centre comprises several cultural organizations, including the Cercle Molière, Éditions du Blé, the Alliance Chorale Manitoba, the Envol 91.1 community FM radio station, Les 100 Nons (an organization aimed at developing and promoting Franco-Manitoban music and song) and Freeze Frame Manitoba (a youth media arts centre). It also hosts a number of major events, including Coup de coeur Francophone, a festival dedicated to the movement of Francophone artists across Canada. Recently, Manitoban Suzanne Kennelly performed a jazz concert in French there.
The Ligue d'improvisation du Manitoba also holds its competitions in Saint-Boniface, and the famous Festival du Voyageur, the largest winter festival in Western Canada, celebrating Franco-Manitoban, Métis and First Nations culture and heritage, takes place there.
The Canadian Prairies: An inspiration for visual artists in the region
The Maison des artistes visuels Francophones de Saint-Boniface offers Franco-Manitoban visual artists a place to exhibit their work. It is the only Francophone art gallery in Western Canada, although the gallery at the Centre culturel franco-manitobain also showcases local talent on occasion. These artists, including Métis master Réal Bérard, are especially inspired by Manitoba's history and landscapes. Several well-known visual artists explore various media in Manitoba: Roger LaFrenière, Michel Saint-Hilaire, Marie-Lourdes Fillion, Brigitte Dion, Colette Balcaen (painting), Dominique Rey, Simone Hébert Allard (photography), Denis Duguay (sculpture) and Gisèle Himbeault, who often augments her exhibitions of ceintures fléchées (traditional sashes) with demonstrations of the unique weaving technique used to make them. Internationally renowned Franco-Manitoban architect Étienne Gaboury, who designed several buildings in Winnipeg and the rest of Manitoba, and artist Robert Freynet, known for his comic books featuring Louis Riel, have also been extremely successful.
A zest for life: Franco-Manitoban artists' mantra
Regardless of what language they sing in, and whether they are famous for their literature, theatre, visual arts or cinema, Franco-Manitoban artists all have one thing in common: their zest for life. Franco-Manitobans passionately support their artists. The Fédération des aînés franco-manitobains has created its own theatre company, and numerous festivals and meetings of Franco-Manitoban communities are busy promoting art and culture.