University of Alberta Botanic Garden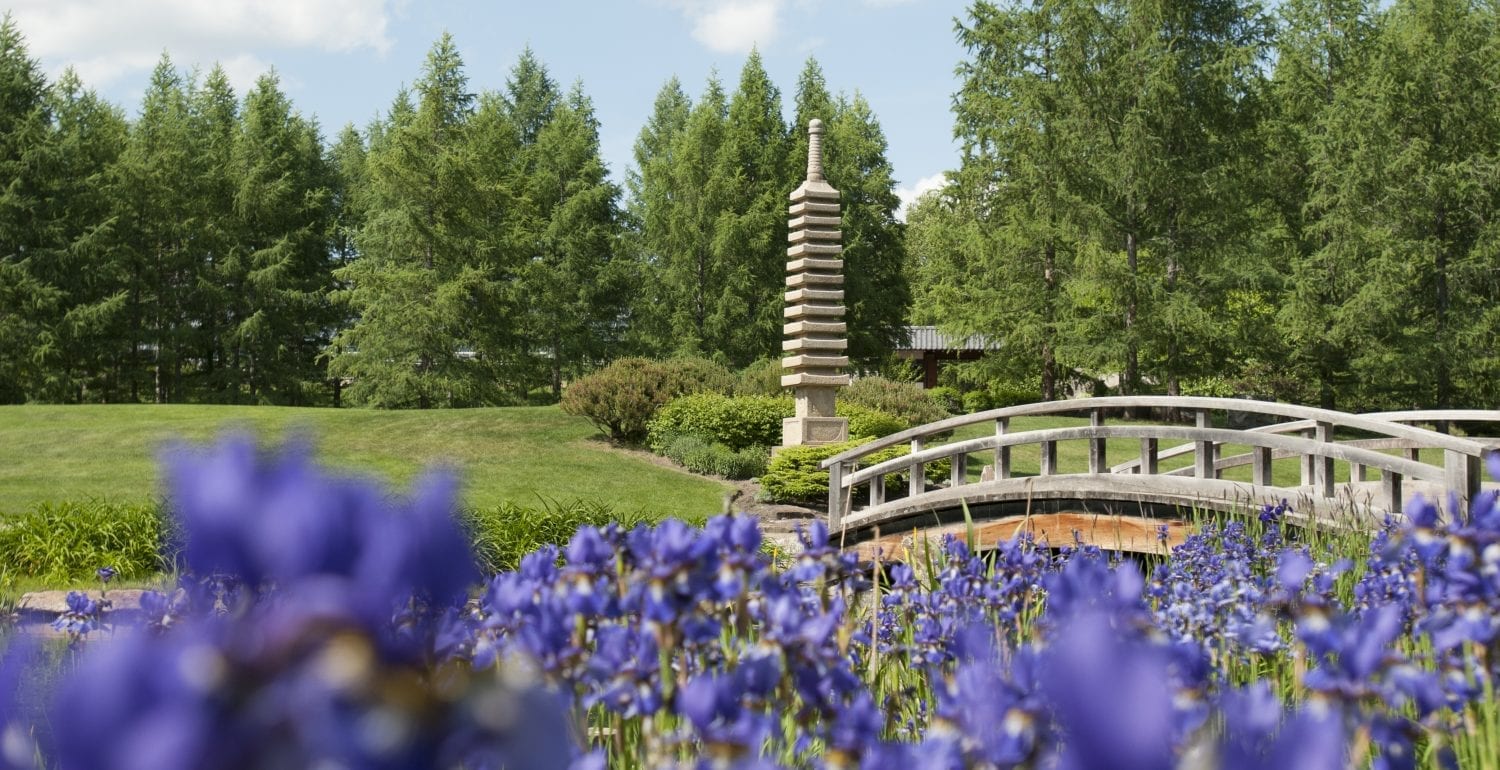 If you're passing through Edmonton and love flowers, you absolutely have to spend a day or two at this famous botanical garden.
You'll be in your element on this 240‑acre property where numerous gardens and plant collections, greenhouses and nature trails beckon you. The University of Alberta has been home to this colourful attraction since 1959 and goes all out to promote the Kurimoto Japanese Garden, the tropical showhouse and its exotic butterflies. Fascinating collections and plants also await you in the Native Peoples Garden, as well as in the temperate and arid showhouses.
Admire hundreds of species of flowers and plants, fruits and vegetables, magnificent trees straight out of a storybook—a feast for the eyes and nose! You'll learn how some species survive in Canada's northern climate and how the ecosystems shared by plants and humans work.
You'll understand why the garden, which is also a research site, has won numerous awards, notably because of its educational programs for children and adults. The garden is open from May 1 until Thanksgiving.