Two Islands, a Thousand Treasures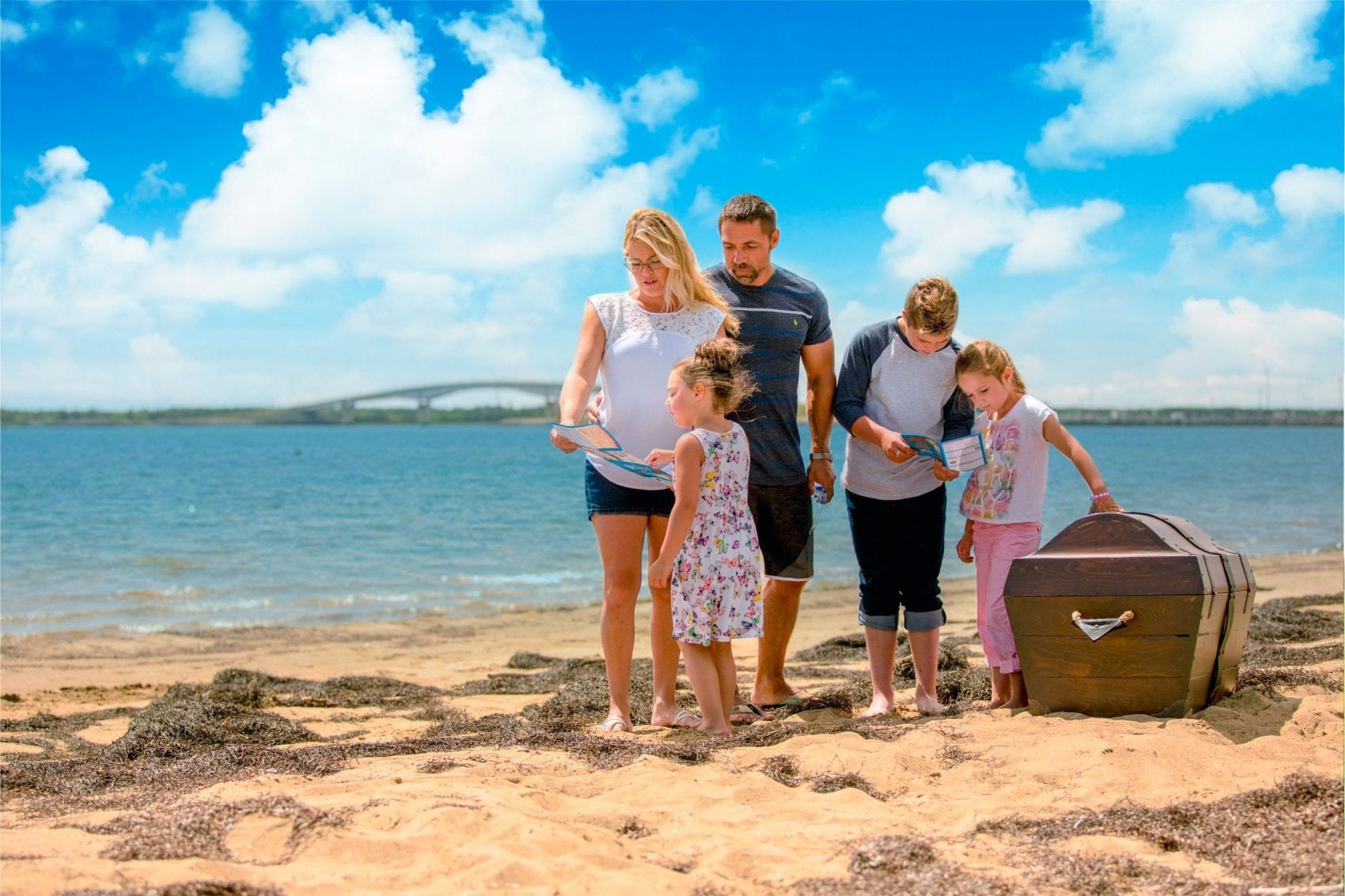 The islands of Lamèque and Miscou are recognized as first-rate New Brunswick destinations. "Escape to the tranquility of Lamèque and Miscou. Breathe in the salt air, take in the wide-open spaces, take a stroll or admire the flora and fauna," says the brochure.
First settled by the French in the early 17th century, located in the Baie des Chaleurs, at the extreme northeastern tip of the province, and facing the Gulf of St. Lawrence, these islands have fascinated visitors for years.
Thanks to a group of volunteers driven by their passion for the magnificent Acadian Islands region these natural treasures have become a must-see destination for everyone.
You're invited to decipher some of their mysteries by visiting spectacular sites and carefully observing the surrounding beauty.
Young pirates can discover pictograms hidden near those treasures, and participants will be eligible to win one of three mini-tablet door prizes. In fact, you could win a $2,000 travel credit or $1,000 in cash by discovering the two islands and their thousand treasures!
So, grab your hook, strap on your peg leg and get ready to come aboard! You'll return from your trip with all kinds of interesting information and exciting memories!