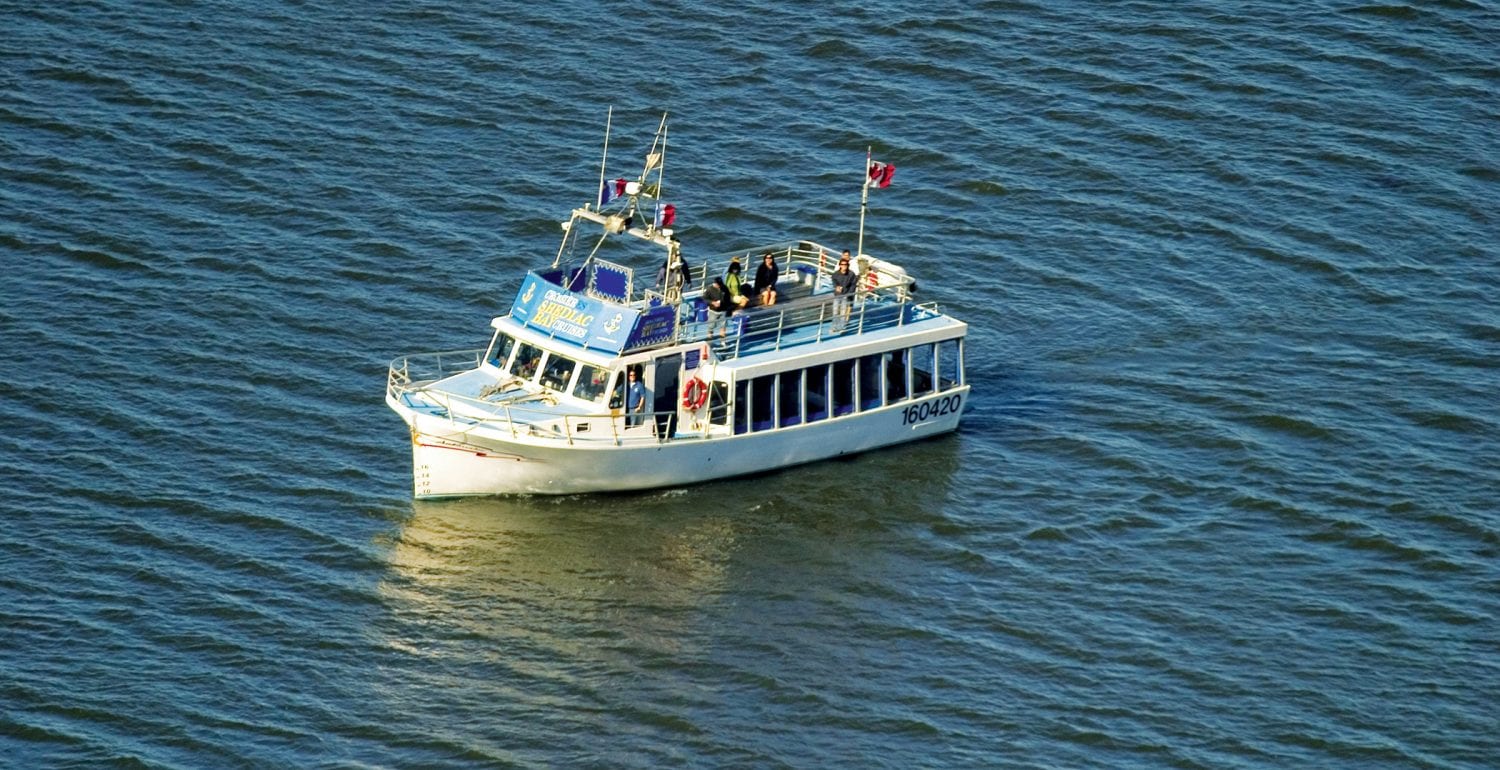 Family-run businesses always have something special in store for their customers. For the owners of Shediac Bay Cruises, established by Éric LeBlanc in 1998, it's of utmost importance that passengers leave relaxed and with the feeling all their questions have been answered regarding a delectable subject: lobster.
To make this happen, current owners Ron and Denise Cormier, will take you out onto the warmest waters north of the Carolinas, where Acadian culture reigns supreme. Ron and Denise have been involved with lobster fishing for an average of 40 years, so they know what they're talking about when they share their knowledge with you. Most especially, they will convey the passion they have for their region, largely gained through their association with the lobster fishery.
They can also tell you about fishing techniques used in years gone by, without which Shediac Bay wouldn't be what it is today.
So, climb aboard the Ambassador, an ultra-safe and stable ship that offers a panoramic 360-degree view, and which can accommodate up to 56 table-seated passengers.
The boat's main deck can be entirely heated, and the Cormiers promise you'll be comfortable, regardless of the weather!