The prosperous Acadian community of Greater Moncton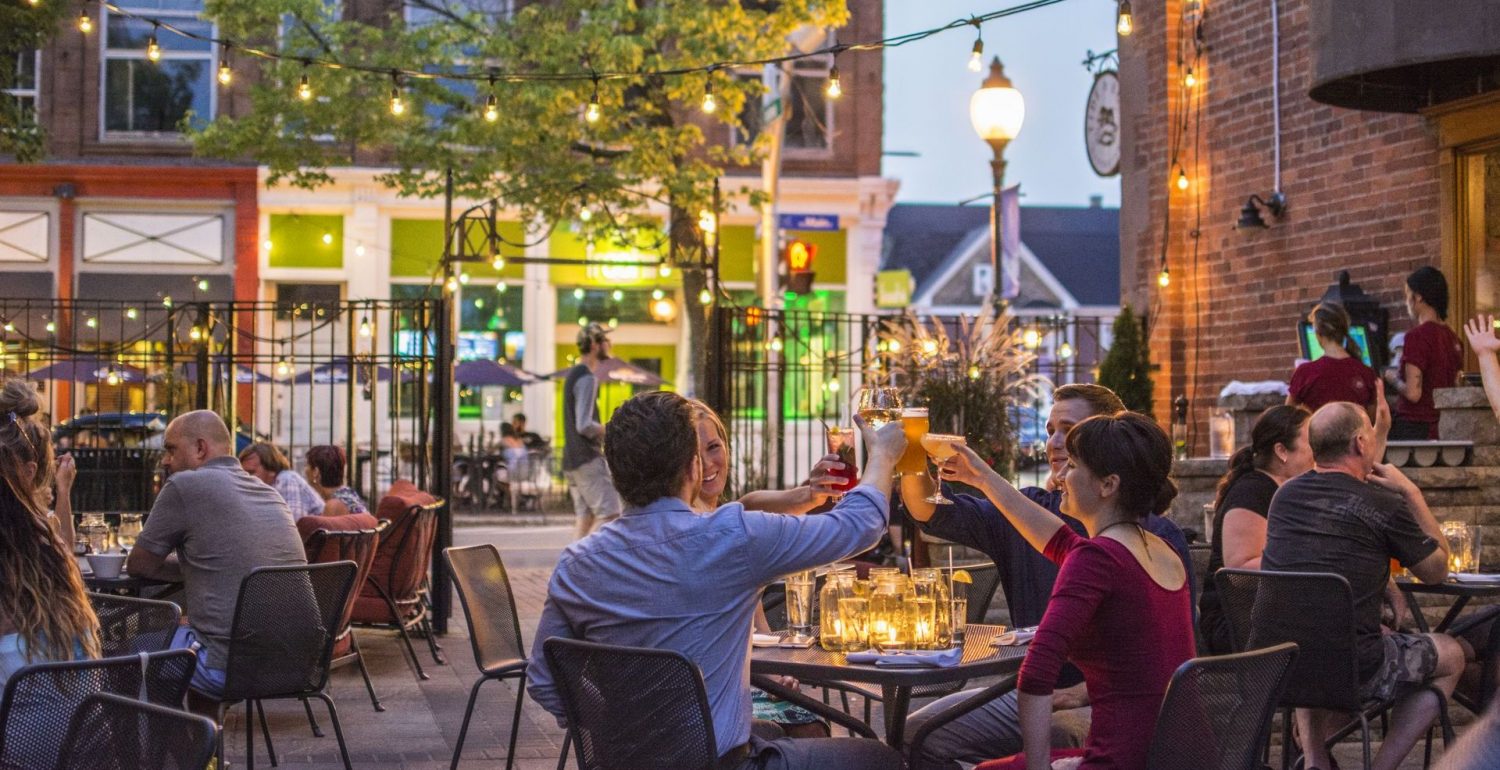 For a generation now, Acadians have been participating in the development of the dynamic urban agglomeration of Moncton, where the steadily growing Francophone community is becoming a driving force. Its business people are creating new businesses and opening shops. Its artists are presenting original creations. Its community organizations are setting up and facilitating events that bring people together, like the Festival international du cinéma francophone en Acadie, the Dieppe Book Fair, the World Wine and Food Expo or the Frye Festival, the only bilingual literary festival in Canada. Local residents take part in these activities, which are transforming greater Moncton into a festive, creative and prosperous city: the new capital of Acadia and the centrepiece of a new Acadian identity.
To learn more…
An important cultural cluster
Many Acadians have been living in the Moncton area for a long time. They represent approximately a third of the population, distributed in order of size in the towns of Dieppe, Moncton and Riverview. However, their emancipation, which now makes it possible to describe Acadians as leaders both in business and in culture, is fairly recent. This strong growth in the capacity of Acadians to take action can be attributed to the creation of the University of Moncton in 1963. This French-language institution of higher education has had a decisive impact in training many professionals in a host of fields. Other establishments subsequently opened in downtown Moncton, close to one another: the Aberdeen Cultural Centre, the L'Escaouette Theatre, and a large multipurpose performance hall known as the Capitol Theatre. With the University of Moncton, they form a synergistic cultural cluster that fosters collaborations among creators, entrepreneurs and the general public, and that is bringing about the emergence of a lively, dynamic and enriching living environment.
A Francophone majority in Dieppe
The movement of rural populations to urban environments is a virtually universal contemporary phenomenon. Traditionally, however, the strongly Acadian regions of New Brunswick were primarily located in the countryside or in small communities. Since the economy of the province's northern regions, and in particular the Acadian Peninsula, has been experiencing difficulties, many workers have been moving to Canada's large urban centres: Montreal, Toronto or Fort McMurray, in Alberta. However, a number of them are also heading for Moncton, which offers good employment prospects and is also located in the heart of Acadia. More specifically, many new Acadian arrivals choose to settle in Dieppe, where they now make up three quarters of the population. The fact that they are now in the majority in Dieppe makes Greater Moncton more attractive for these Acadians and consolidates the economic and cultural development of the whole agglomeration, where the French fact is a growing phenomenon.
A welcoming living environment
In addition to Moncton's traditional downtown, an increasingly bustling area, a new modern urban hub where Francophones are in the majority is emerging in Dieppe, where we find the Arts and Culture Centre, a bookstore, an aquatic centre, a farmer's market, a hotel, cafés, office buildings and a public space designed to accommodate entertainment activities. The presence of boldly designed contemporary buildings, nearby shops, bike paths and pedestrian pathways are providing Dieppe residents with a quality of life that is attracting more and more Acadians. According to Canada Census data, the municipality has been growing at a rapid rate of about 20% every five years for the last 20 years or so, making it the city that has the highest demographic growth rate east of Toronto. It is obvious that a new urban, prosperous and dynamic Acadian identity is developing in Dieppe and Moncton.