Acadia's remarkable contemporary artistic boom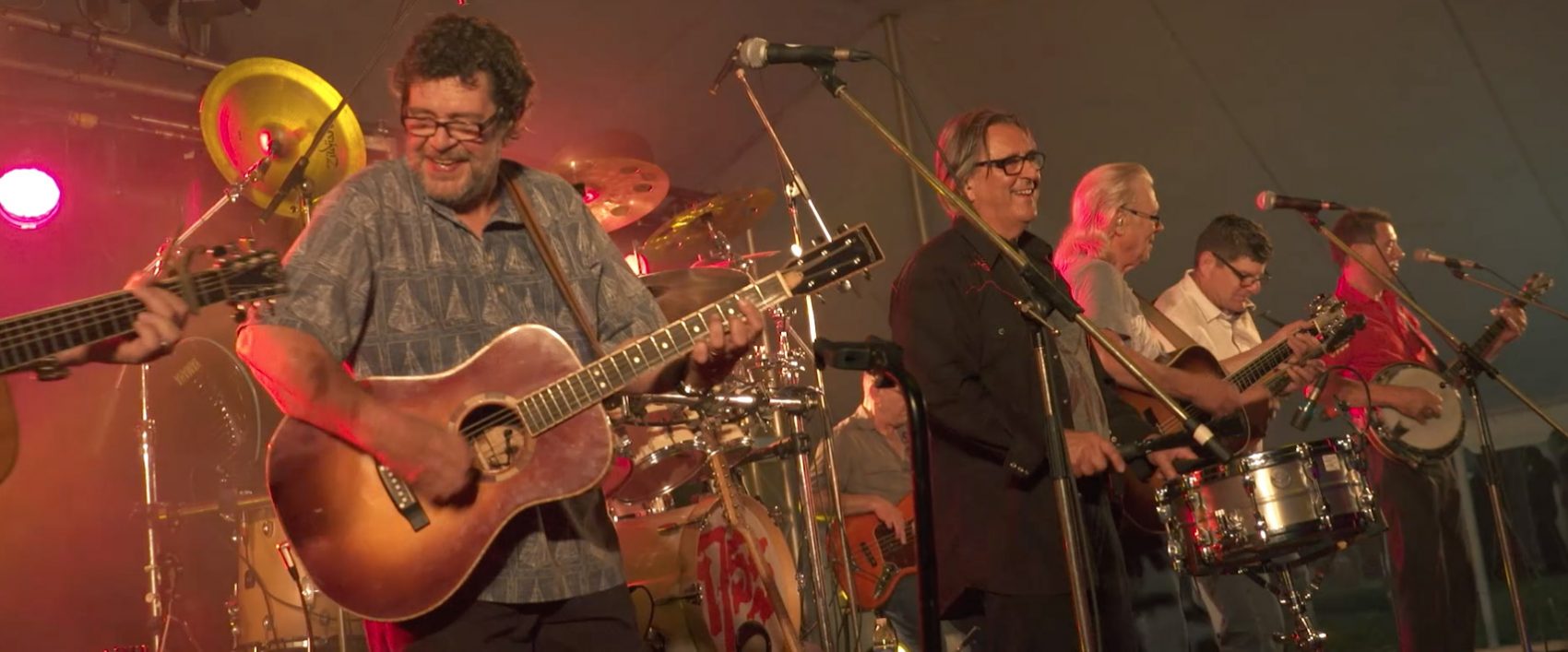 Maritime Acadia, which includes the provinces of New Brunswick, Nova Scotia and Prince Edward Island, is brimming with professional artists in every discipline. Proportionally speaking, their numbers are impressive. Often educated at the Université de Moncton, which, since the 1960s, has helped increase the pool of visual artists, musicians, writers, actors and directors, many have also benefited from increased opportunities to express and develop their natural talent. Today, many of them follow in the footsteps of the pioneers who inspired the Acadian collective imagination, such as singers Édith Butler and Angèle Arsenault, the bands Beausoleil Broussard and 1755, and author Antonine Maillet, who won the prestigious Prix Goncourt and created the famous character La Sagouine. Discover the originality, talent and reach of Acadian artists from these three provinces.
To learn more…
Acadian literature
The 1960s in Acadia were a time of intense rebirth, in particular thanks to the New Brunswick government's Equal Opportunity Program. Since then, art has revolutionized Acadia and given Acadians the opportunity to take their rightful place. It is in this context that Acadian literature took off with the creation of Éditions Acadie in 1973. Since then, a number of authors (including Guy Arsenault, Herménégilde Chiasson, France Daigle, Gérald Leblanc and Dyane Léger) have left their mark on the literary scene, garnering numerous prestigious awards. The younger generation is also doing well: Nova Scotia poet Georgette LeBlanc burst onto the scene in 2006 with her collection of poetry entitled Alma, which won both the Félix-Leclerc and Antonine-Maillet-Acadie Vie awards. Éditions Perce-Neige in Moncton continues to publish several contemporary poets today. Éditions La Grande Marée de Tracadie also publishes a variety of books by Acadian authors, including Claude Le Bouthillier's historical novels. On the stage, playwright Emma Haché (winner of the 2004 Governor General's Literary Award for drama) reflects life in Acadia; her plays are read and performed virtually everywhere. Youth literature is also doing well thanks to Bouton d'or Acadie, which publishes award-winning books for young people.
Multidisciplinary artists
Herménégilde Chiasson, whose literary works are well known, also left her mark in film and in her impressive body of visual art work. The winner of the 2017 Strathbutler Award mounted an exhibition of all her works of visual art entitled For 50 Years— Herménégilde Chiasson at the Aberdeen Cultural Centre's Galerie Sans Nom. Several other young artists trained in drama, visual art or literature at the Université de Moncton work in various disciplines: poet Gabriel Robichaud, for example, occasionally acts in plays; poet Paul Bossé is also a filmmaker; Fredric Gary Comeau and Daniel Leblanc-Poirier are writers and musicians, and perform regularly in Montreal.
From the traditional to progressive pop/rock: Acadian music has something for everyone!
While Acadian culture has long been known for its rigodonsand its traditional music, it is increasingly embracing different styles, especially since the 1990s. Traditional music is still well represented, with bands steeped in Acadian folklore, such as Barachois and Vishtèn in Prince Edward Island, Grand Dérangement in Nova Scotia, and singer and musician Émile Benoît in Newfoundland. Traditional Newfoundland accordion is alive and well, in particular thanks to Bernard Félix. However, several other musical genres are also well represented: country, with Cayouche, Ronald Bourgeois, Georges Belliveau and Menoncle Jason; pop with Roch Voisine, Jean François Breau, Marie-Jo Thério, Joseph Edgar and Caroline Savoie; and rock, with Lisa Leblanc, Les Hôtesses d'Hilaire and Zéro Degré Celsius; as well as folk, with the Hay Babies and Joey Robin Haché; jazz, with Les Païens; rap, with Radio Radio; and even progressive pop/rock, with Jeunes d'Asteure!
Moncton's thriving artistic scene
Greater Moncton in New Brunswick has become a vibrant art capital. Several festivals, such as the Frye Festival, the Festival international du cinéma francophone en Acadie (FIFCA) and the Acadie Rock festival take place there each year. A number of artists also live in the region, like Nova Scotia filmmaker Phil Comeau (who directed the first Acadian fiction feature film, Jerome's Secret). Moncton is also home to several artistic institutions: the DansEncorps dance company, the Escaouette performing arts theatre, the Perce-Neige publishing company and the Aberdeen Cultural Centre all contribute to Moncton's artistic vitality. The Université de Moncton welcomes students in its visual arts, drama, music and French departments, training a new generation of artists. The Galerie d'art Louise-et-Reuben-Cohen, located on campus, often exhibits works by its alumni, Yvon Gallant, Herménégilde Chiasson, Paul Édouard Bourque and Anne-Marie Sirois, thus contributing to their fame. Several plays have recently been produced in Moncton, including the Escaouette's Acadian Trilogy (Les trois exils de Christian E., Le long voyage de Pierre-Guy B. and L'incroyable légèreté de Luc L.), which have won acclaim across Canada.
Clare is booming!
After Moncton's cultural boom, regional artists are slowly claiming their share of the limelight on the Acadian arts scene. In Nova Scotia, Clare (Baie Sainte-Marie) is where it's been happening for the past 10 years. After leaving Radio Radio, artist Arthur Comeau launched Tide School, a record label based in Clare, where a new generation of Nova Scotians can let their creativity flow. These young people include P'tit Belliveau, JonahMeltWave, Denzel Subban, Young Corleone and Juste Love Peace, who share Comeau's passion for music. They say that Clare is booming as if all of a sudden Baie Sainte-Marie were experiencing a surge of popularity and renewal thanks to Tide School and the many emerging artists in the region, like the group Cy, whose sound is both traditional and contemporary. In Clare, Acadian literature is enriched by authors Georgette LeBlanc and Germaine Comeau, and filmmakers like Phil Comeau, and traditional dance company La Baie en Joie are garnering international recognition. The Clare region also organizes several festivals, including the Festival de la parole, an international storytelling festival, and the Festival de Clare-té, a unique multidisciplinary event.
The return of the regions
Other regions of Nova Scotia are also brimming with talent. At Chéticamp, drama and arts and crafts are at the top of the list: the many plays and performances mounted by Paul Gallant, and hooked carpets (like those by Élisabeth LeFort) are extremely popular. At Isle Madame, La Picasse community cultural centre brings together artists from this region of Nova Scotia.
In Prince Edward Island, most artists can be found in the Évangéline region, where famous singer Angèle Arsenault was born and lived. Many talented local artists perform there regularly, in particular at Abram Village. The bands Barachois and Vishtèn are well-known for their reinterpretation of Acadian folk songs.
In New Brunswick, the North Shore (Acadian Peninsula, Chaleur, Restigouche and Madawaska) offers a variety of cultural events, festivals and performances. Storyteller Dominique Breau, singer Sandra Le Couteur, the Festival acadien de poésie, the Théâtre populaire d'Acadie and the production of theatre performances such as Louis Mailloux, Les défricheurs d'eau and Ode à l'Acadie are a testimony to the artistic vitality of the Acadian Peninsula. In the Chaleur region, Bistro Cœur d'Artishow allows artists like Pierre Guitard, Pascal Lejeune, Joey Robin Haché and Katrine Noël of the Hay Babies to perform in their native region. The Colline art gallery in Edmundston and the Restigouche art gallery in Campbellton also offer excellent exhibitions of works by local artists.
The regions of Acadia are gaining recognition, as seen with the success of the recent literary event Manifeste scalène, featuring works by three New Brunswick poets (Jonathan Roy, Sébastien Bérubé and Gabriel Robichaud) from three different regions (the Acadian Peninsula, Madawaska and the Southeast), recounting three different versions of Acadia.
Lastly, who could forget Acadiana in Louisiana, where singer/songwriter Zachary Richard and authors Jean Arceneaux, David Chéramie and Deborah J. Clifton (published by Éditions Perce-Neige in Moncton) have made a huge contribution to Acadian and Cajun art outside Acadia proper.
Identity and confidence
While Acadian (or Cajun) artists like Édith Butler, Angèle Arsenault, Zachary Richard and Antonine Maillet garnered national and international acclaim in the 1970s and 1980s and helped define and promote the Acadian identity, the singers who followed were not always interested in playing the same role. Although Marie-Jo Thério's work, for example, showcases her Acadian identity, 1980s disco queen Patsy Gallant, 1990s international superstar Roch Voisine and Natasha St-Pier, Wilfred Le Bouthillier and Jean-François Breau, who enjoyed resounding success in the early 2000s, ignored theirs. Rather, they bolstered the confidence of the burgeoning Acadian industry and its artists in their ability to succeed and expand their influence, paving the way for today's diversity and abundance.
A growing, diversified artistic culture
The arts are alive and well in Acadia because of the appearance of a wide variety of cultural products and artistic means of expression for every age and taste. Thus, comic book Acadieman by Dano LeBlanc, created in the early 2000s and adapted for television in 2005, entered the Acadian literary canon. It is even taught in university! Young Nova Scotian Chad Comeau also created a remarkably successful educational video game, La vie d'Arcade, which tells the story of a young Acadian and raises linguistic, cultural and identity issues. Emerging and established artists express their art in the major centres and the regions in many ways, constantly renewing the Acadian artistic discourse. Discover the variety of Acadian performances, books, exhibitions, festivals and artists that add to the richness of Canadian culture today.