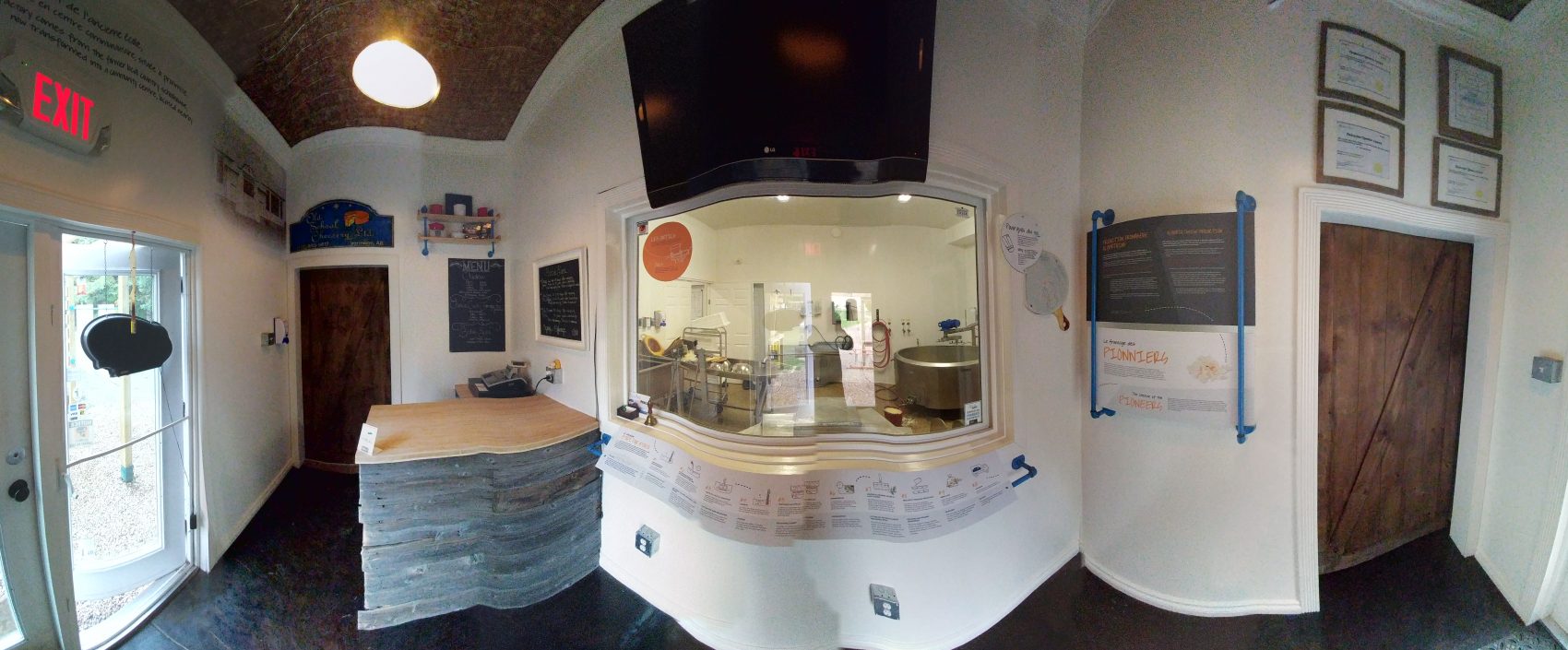 Following its conversion into an ECOMUSEUM®, The Old School Cheesery has become a genuine tourism business that meets the expectations of visitors from Canada and abroad.
Managing the province's first ECOMUSEUM®, Patrick Dupuis and his family focus on the authenticity and quality of their products, while explaining the manufacturing process to visitors with passion.
Located in northeastern Alberta, the ECOMUSEUM® showcases cheese making know-how and craft production.
From a broader perspective, the ECOMUSEUM® focuses on the value of agriculture and the work of farmers, which are key aspects of rural areas. As a result, the Vermilion family cheese factory is helping to attract a tourism clientele that stimulates the local and regional economies.