The Colony of Avalon Foundations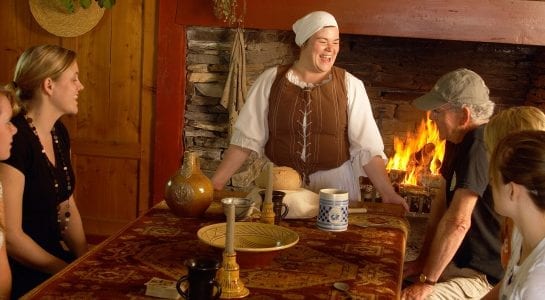 Established in 1621 by Sir George Calvert (the first Lord Baltimore), the Colony of Avalon is widely recognized as the best preserved early English colonial site in North America.
A fascinating and educational tourist attraction that's a treasure trove of information. Visitors can go back in time 400 years and discover that its residents didn't live in hovels, but rather in quality stone and timber-frame houses, and enjoyed freedom of worship. Women even held the reins in this micro society!
Let yourself be seduced by the Visitors' Centre, which contains thousands of artefacts and information discovered on site by archaeologists.
Guides will help you visit and appreciate all that has been discovered in just over a third of Calvert's original four-acre site! This includes the remains of a bakery/brewery, a forge, the Calvert estate, a cobblestone street, and a wall that once protected inhabitants from the pounding waves.
This beautiful colony is located on an arm of the sea at the extreme south-east of Newfoundland… Come with a group, your family or your pet on a leash; the past awaits you in a most beautiful and modern setting!
Information: http://colonyofavalon.ca/