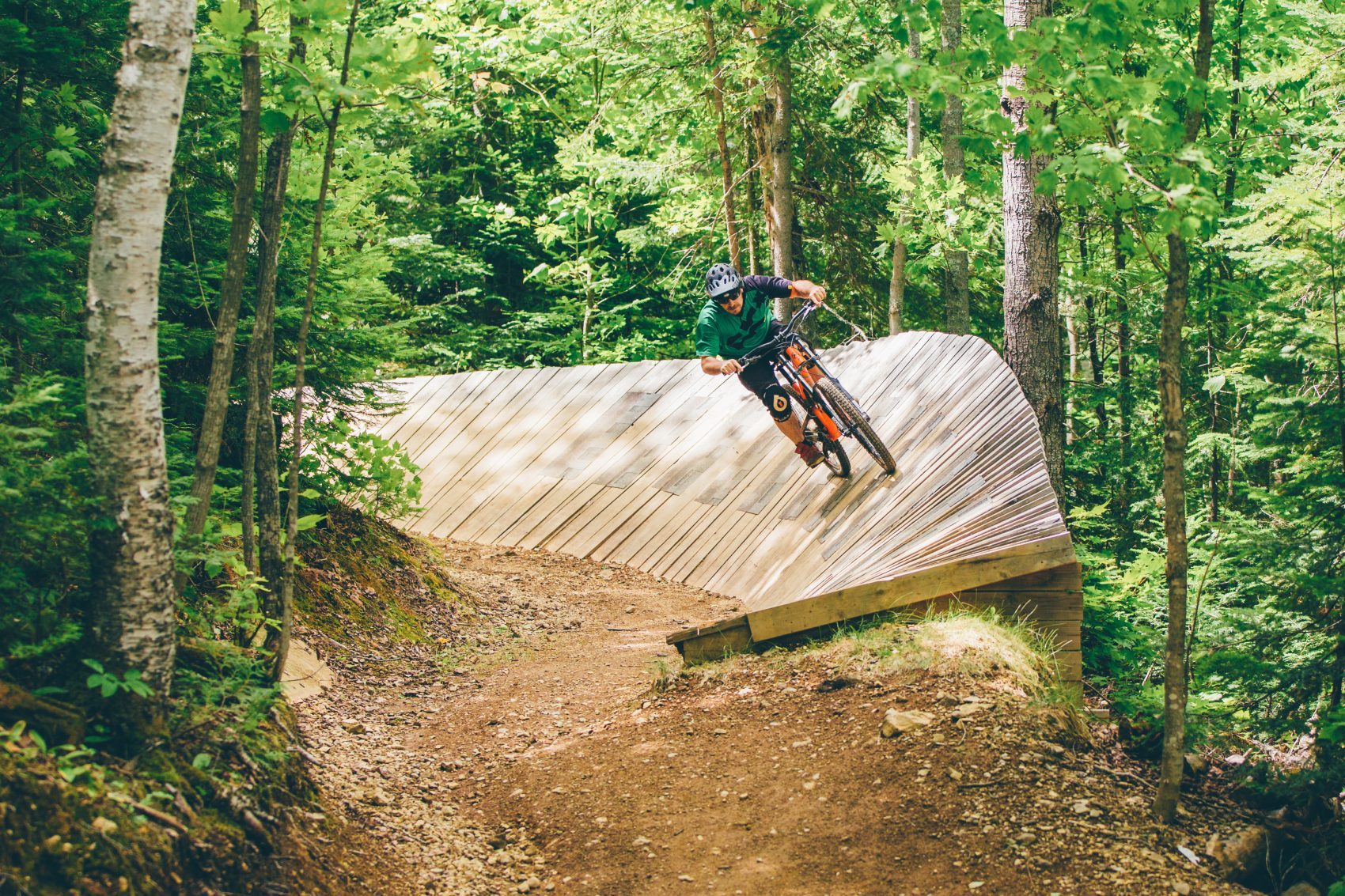 Voted best bike park in Eastern Canada in 2016 and among the favourites of athletes throughout North America, Sugarloaf Bike Park features 10 trails, including four each for intermediate riders and experts.
Whether you prefer wider beginners' trails without too many roots and stones to slow you down, or seek thrills along narrow bumpy slopes, Sugarloaf has what you need!
The park also boasts a very cool feature: its chairlift! Treat yourself to it, and take a breather before your next exhilarating ride. If you forgot a piece of equipment at home or only brought a road bike, don't worry: the park's rental service is there to fill your needs, in particular with its Kona, Giant and Norco bikes.
Need to brush up on your downhill biking skills? Then instructors are available at a reasonable rate. Visit the park's website for more details and information on upcoming competitions. You'll quickly find out that at Sugarloaf, mountain biking is more than just a sport; it's a way of life!