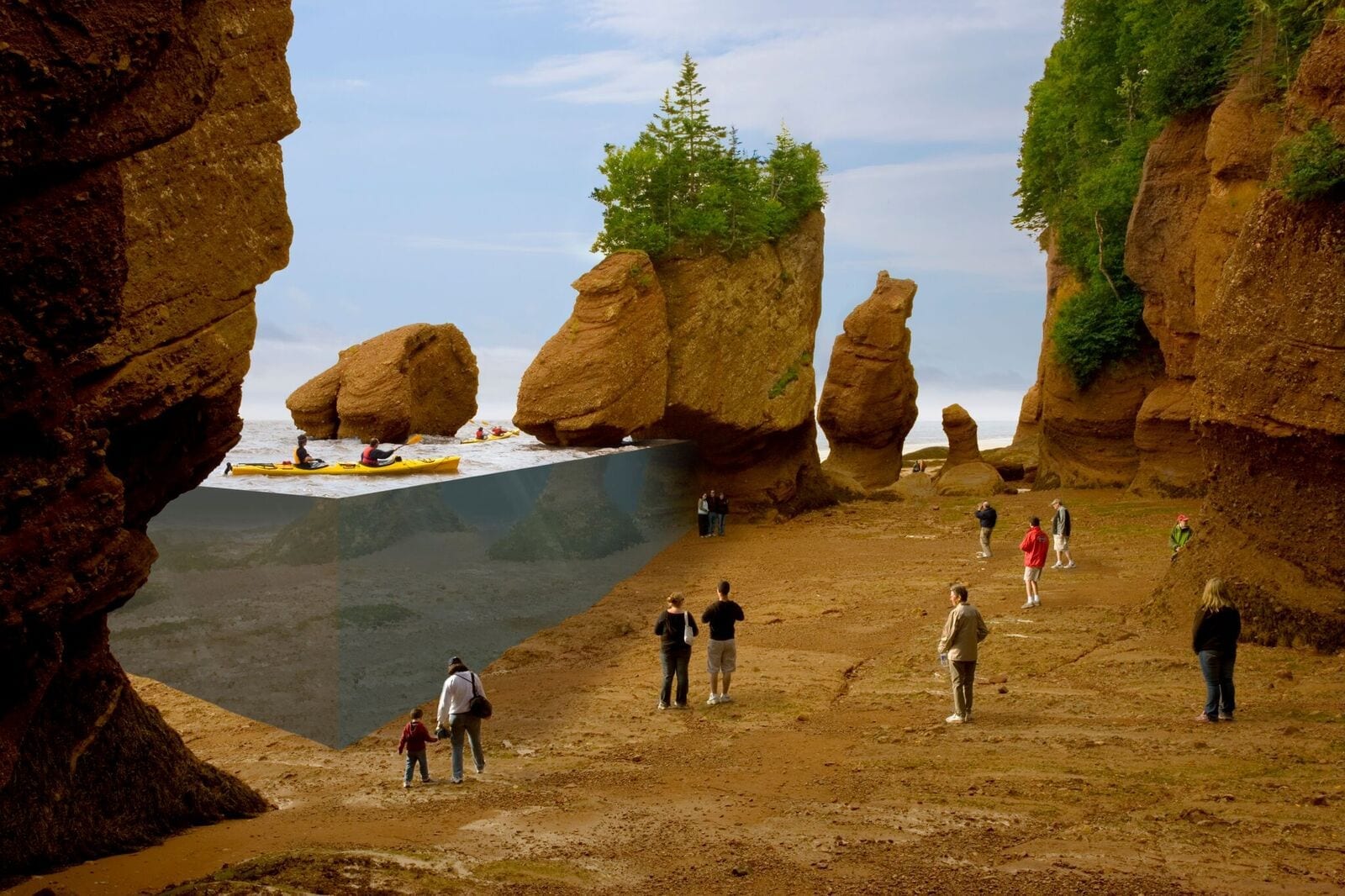 What if on your next vacation to New Brunswick you witnessed the highest tides in the world?
What if you had the privilege of understanding this natural phenomenon and seeing how it continues, twice a day, to shape the shoreline landscape of Hopewell Rocks Park? From mid-May to mid-October, the Fundy region opens its (sea) arms to you.
Kayaking, canoeing and walking are all excellent ways to discover the park's beauty. The seabed revealed at low tide is obviously part of that beauty, and steals the hearts of many tourists.
Enjoy New Brunswick hospitality, combining comfort and flavours, after strolling along trails and panoramic vistas to admire wildlife and natural beauty, or lazing on the beach.
Absorb a wealth of information at the multimedia interpretation centre, which delights geologists both young and old! Since Fundy is such an exceptional playground, we recommend you plan your visit to better enjoy your stay in the region.