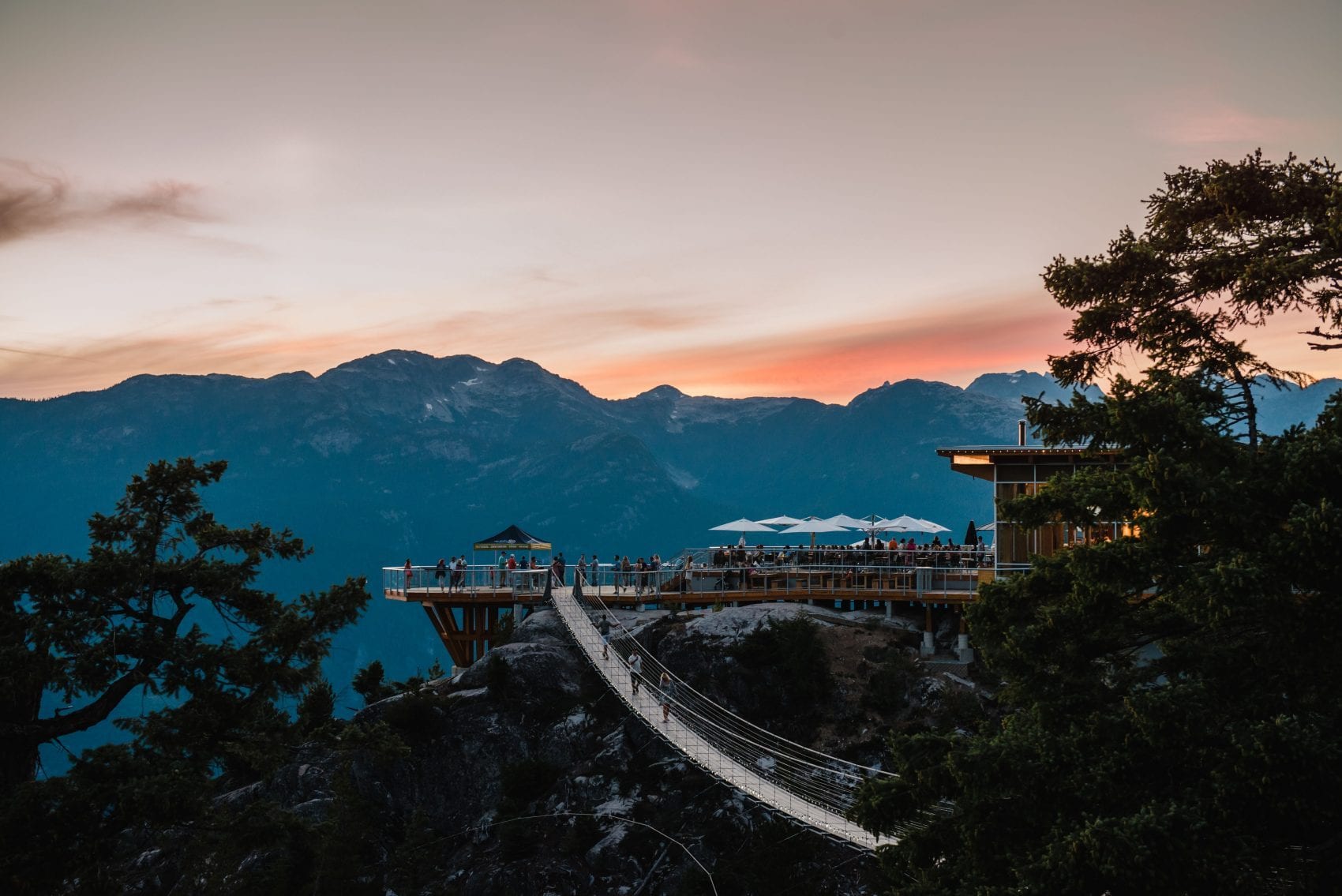 Want to go off the beaten path? That's exactly where the Sea to Sky Gondola will take you.
Let the eight-passenger panoramic gondola carry you to the mountaintop, 855 metres (2900 feet) above sea level.
Admire sweeping views of Howe Sound, the majestic coastal forest and surrounding mountains! Once at the top, reconnect with nature thanks to our two interpretive walking trails with cantilevered viewing platforms, the spectacular Sky Pilot Suspension Bridge, as well as numerous trails for mountain trekking and rock climbing.
The Sea to Sky Gondola shows you the best of Squamish, year round. A genuine playground that has something for everyone! Both the gondola and restaurant are wheelchair accessible.
Want a high-altitude wedding? The Summit Lodge is the ideal venue for group, family and corporate events of all kinds. The catering service will delight you with its unique and diverse menus. You can also hike to the summit via the Sea to Summit Trail, and ride the gondola down at the end of the day.
We look forward to seeing you!