Saskatchewan's Legislative Building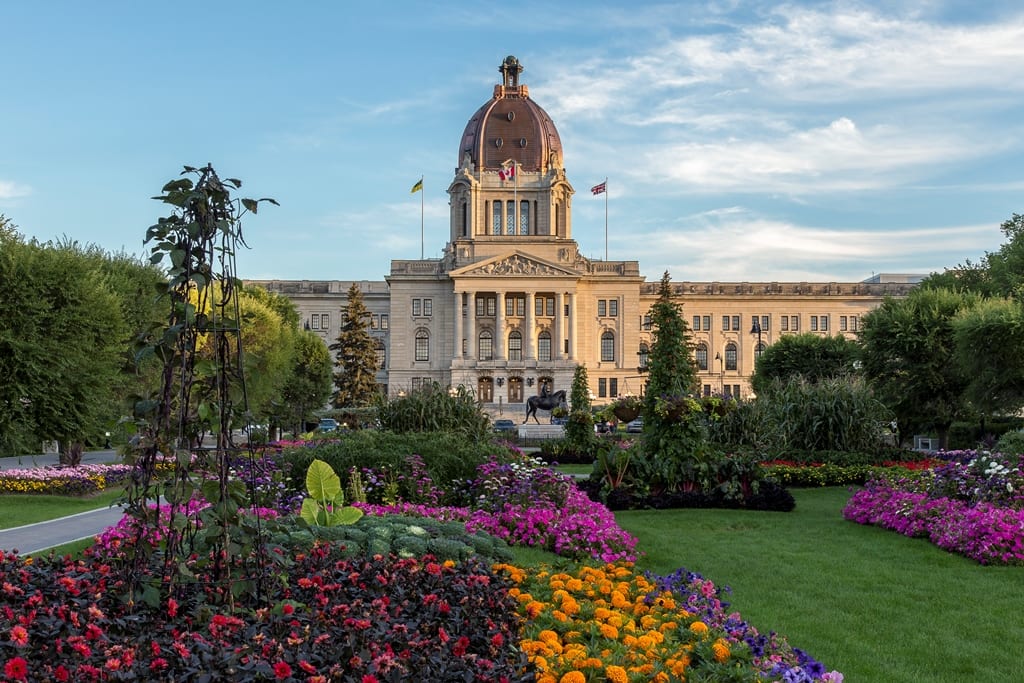 Located in the capital, Regina, the legislative building is a must see for anyone interested in politics, architecture and history.
Saskatchewan's Legislative Assembly is located there, and it's between these walls that members debate issues of public interest and carry out their various roles.
That's the type of information you'll learn when you visit the building, built between 1908 and 1912, and nestled in the middle of the vast Wascana Centre, a forest covered in grass and flower beds, complete with an artificial lake. It's the largest urban park in North America.
Free guided tours are offered in both official languages 362 days of the year! Ask any questions you want on the history of the building, province, major political decisions, etc. You can also get documents highlighting the assembly's role and activities that take place there weekly. How are laws made? What procedures must you follow when inside the building? You'll learn about everything!
Groups of 10 or more must book a reservation as do schools who want their students to enjoy this rewarding experience. Newlyweds can also have photo sessions in front of the striking architecture of this mythical location for Saskatchewanians.