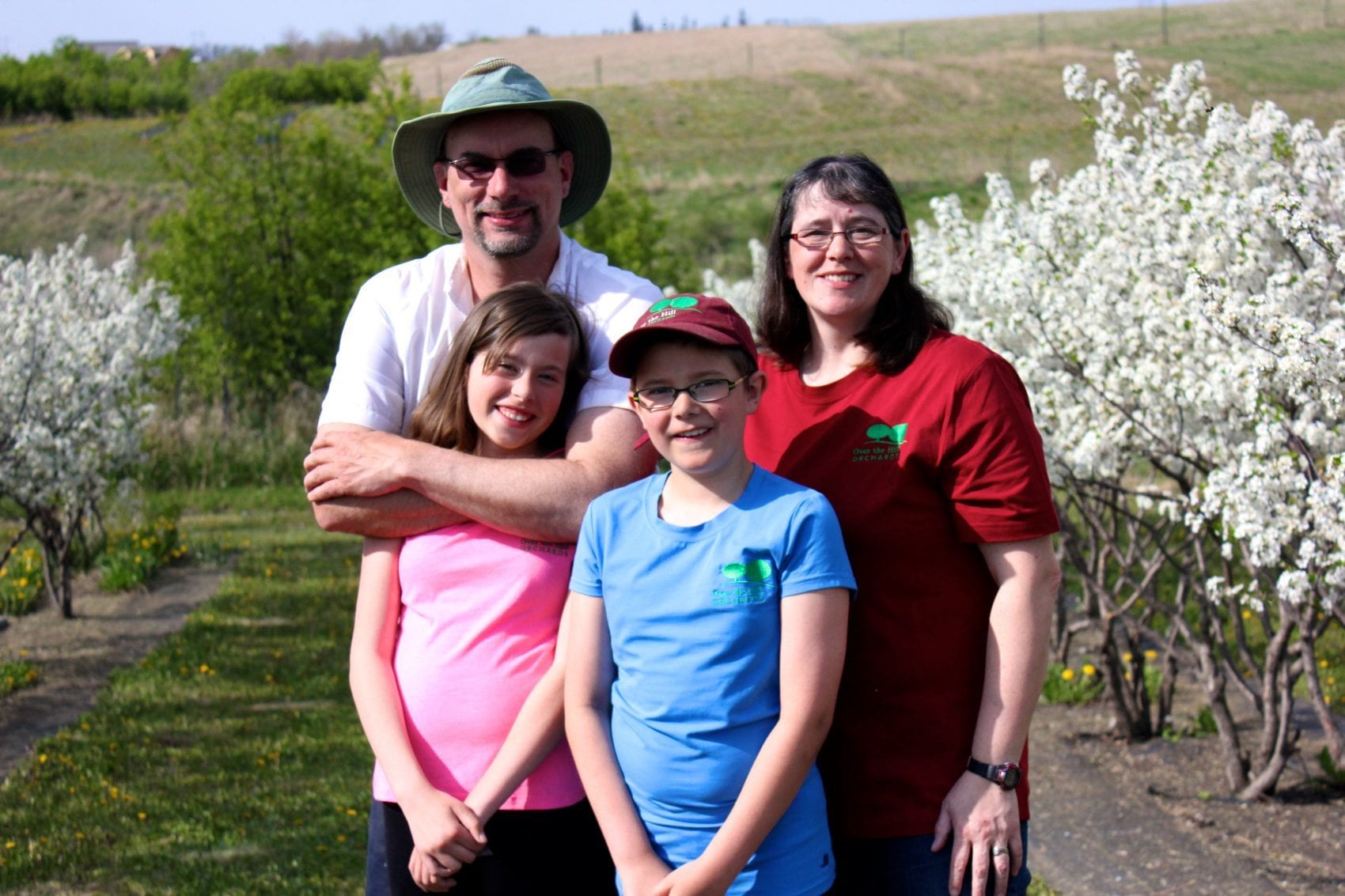 Dean and Sylvia Kreutzer have always loved fruit. After trying out other careers, they decided to start growing organic fruit a few years ago. Since then, they've run flourishing orchards in Lumsden, Saskatchewan, and have been living their dream every day.
The Kreutzers have had to be patient and do a ton of research to start their business and keep evolving. Over the years, they've managed to develop new organic products (cherries, apples, peaches, rhubarb, raspberries, blueberries, strawberries and other berries), which have grown the company's reputation.
Nowadays, their efforts have been rewarded and they're delighted to share their passion with visitors. Over the Hill Orchards has become a perfect model of diversity, with its winery, products (fruit jams, juices and cherry chocolates), orchard dinners, seminars, guided tours, wine and cheese tasting evenings and booze cruises.
The Kreutzers (parents and children) are living their dream every day, even if their organic fruit grows in a climate that may be less hospitable than the one in British Columbia. Still, it's a climate they've learned to master. Nothing's impossible if you want it badly enough!