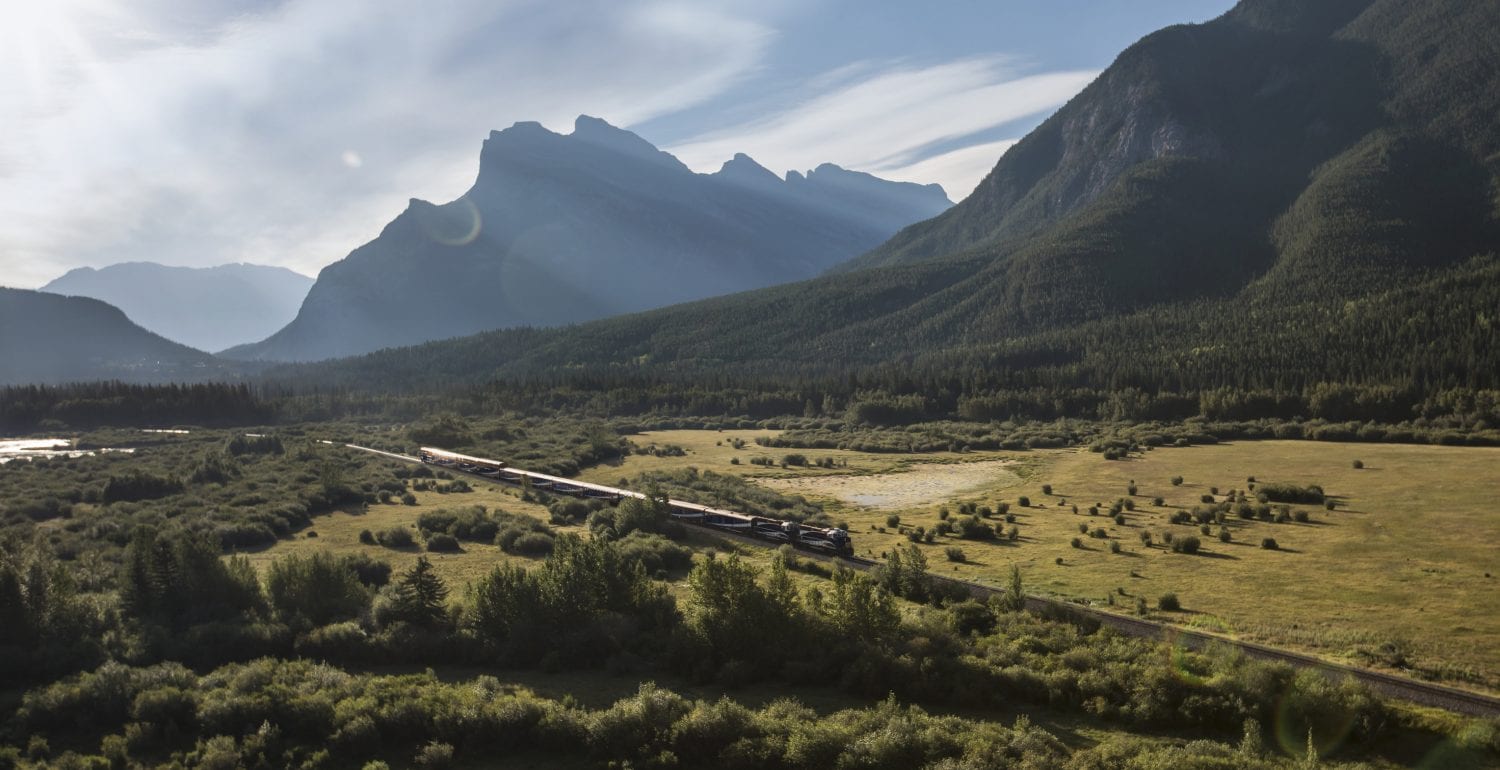 The platform is packed, the bagpipe warms the air, and suddenly the bell clangs. Right on time… All aboard! Beauty beyond words!
A slogan whose full significance you'll grasp as you admire the magnificent scenery of the Rockies on board the Rocky Mountaineer train. Whether you're travelling from Vancouver, Seattle or Calgary, an unforgettable journey awaits.
Indulge your camera with breathtaking views, your taste buds with gourmet meals, and your ears with fascinating tales of Rocky Mountain history told by our guides. Our package tours give you plenty of time to savour the magic and fresh air of the Rockies! You can even prolong your vacation with a cruise to Alaska or by visiting the Relais & Château resort in Sonora!
The luxurious zen ambiance of this unforgettable journey will chase your cares away, and help you forge new friendships amid the pleasures and comforts of the this light-filled train.
You'll see things more clearly aboard  the Rocky Mountaineer, and (re)discover what it means to treat yourself. Rediscover rail travel, rediscover the Rockies.