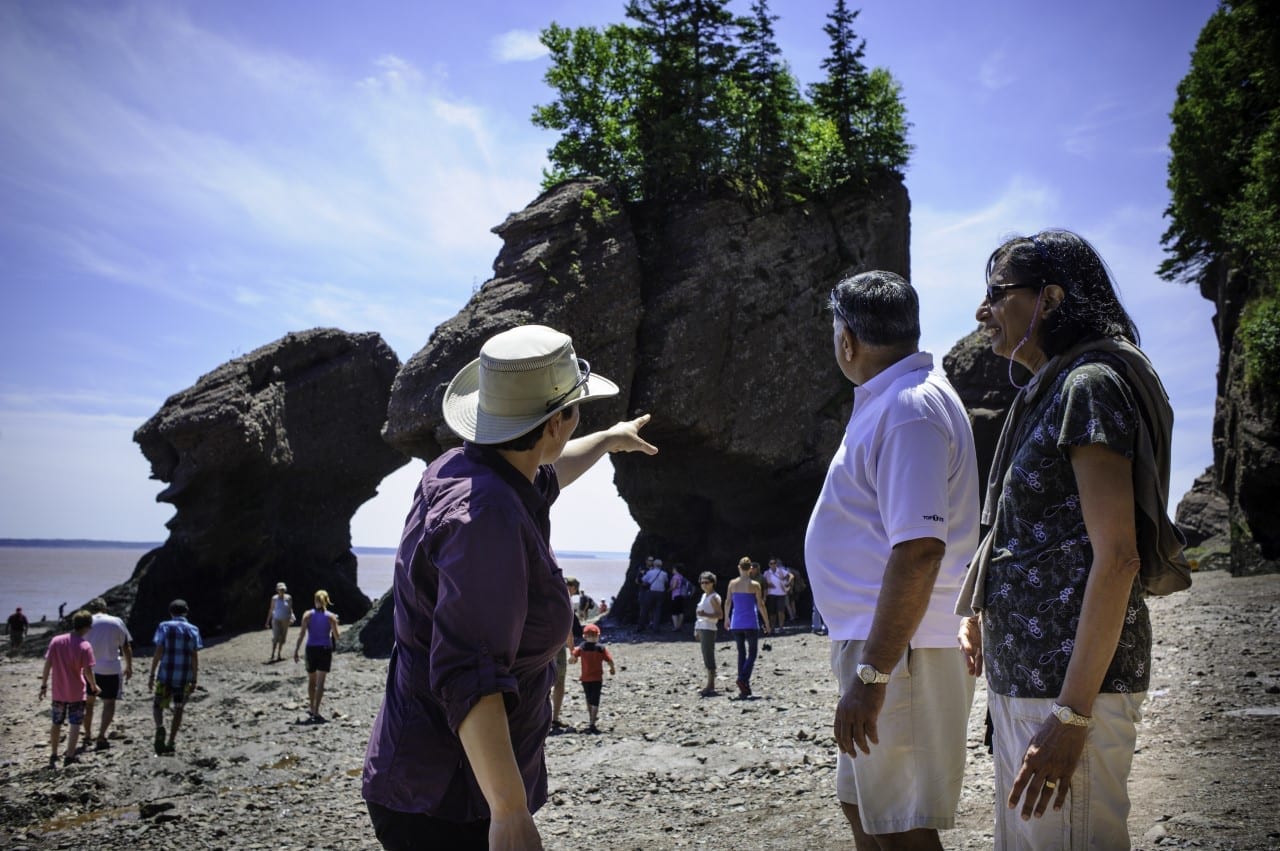 Since 2003, Roads To Sea guided tours have been showcasing the Bay of Fundy's natural beauty. The company, founded by the dynamic Anna-Marie Weir, is based in Moncton.
Roads To Sea offers different options, whether you prefer to explore as a group, on your own, or just pick up some interesting trail maps. Everything you need is here in one place, so don't wait, just jump into an adventure! According to Anna-Marie, what sets Roads To Sea apart is the expertise of New Brunswick guides Emily Arsenault and Annie Choquette and their ability to create custom-made experiences for their clients.
Witness the spectacular tides at Hopewell Rocks, visit Fundy National Park, Cape Enrage, magnificent lighthouses and covered bridges… After a guided tour of 8 to 9 hours, the Bay of Fundy will have no secrets from you.
Your guides will make sure, with their usual charm, that you remember this magical and unique corner of the country. Snacks and refreshments are even included!
All these elements make Roads To Sea a distinctive Canadian experience!