Richibucto River Wine Estate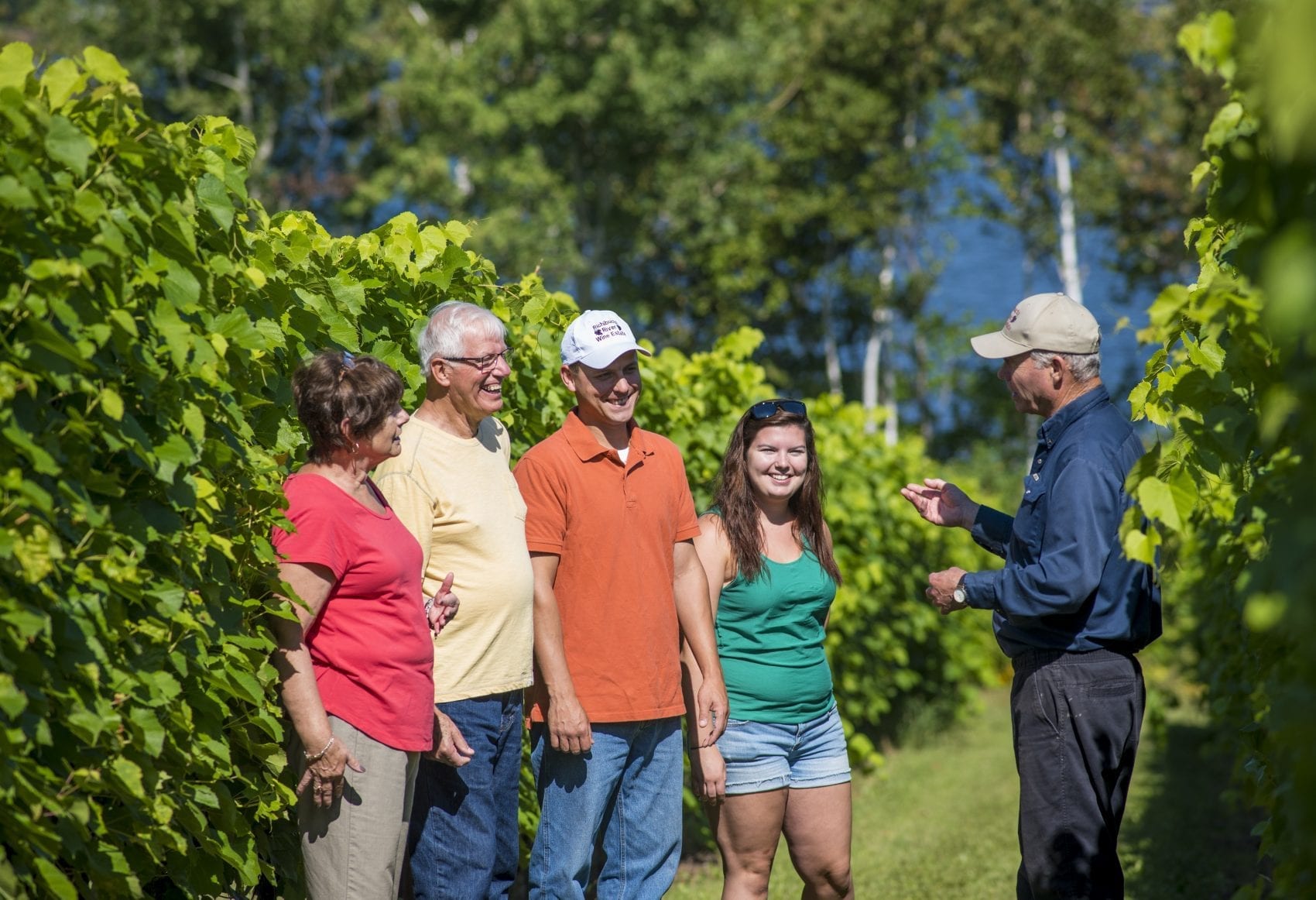 As Bacchus said, if you're going to drink wine, you might as well have the good stuff. Richibucto River Wine Estate's nectars have earned many awards and accolades in recent years.
Founded by Alan Hudson in 2005, this 20-acre winery in Mundleville, southeast New Brunswick, is a family success story. Alan's daughter Brittany works there full-time, while his wife Bonnie and son Jason also pitch in. The Estate makes no less than 15 types of wine a year, many in limited quantity.
The Hudson family's wines have become hot sellers—especially the popular red Marechal Foch, made from exceptional grapes.
Why not try them yourself? Come tour the winery from June 15 to September 15! The Hudson family will explain the creative process from A to Z, and let you sample the fruit of this hard but rewarding labour that demands patience, care and dedication.
The wine will taste all the better following your exploration of this arcane world that is so dependent on quality grapes, as well as the skill and know-how of those who harvest them.