Daly Point Nature Reserve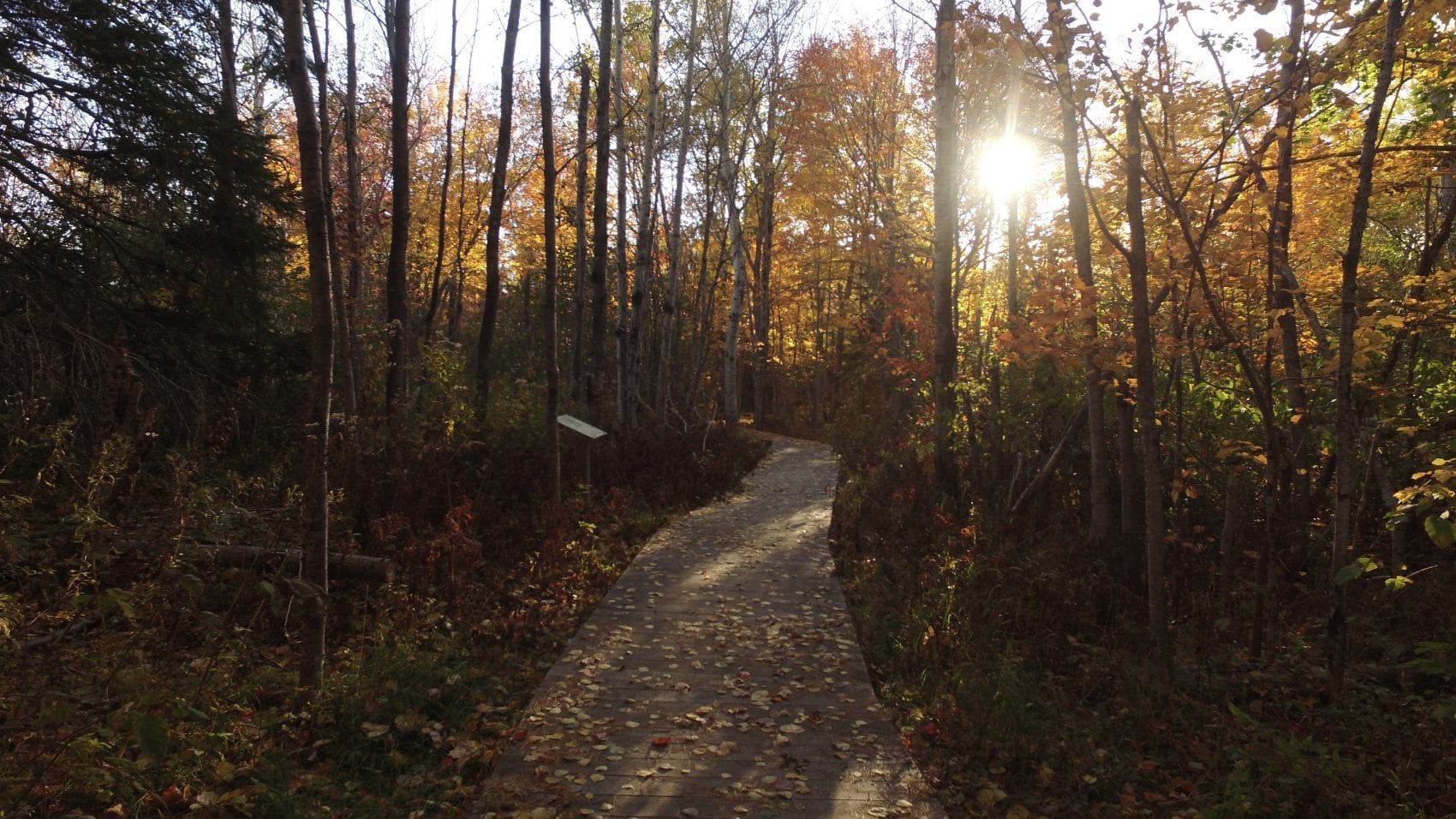 Located in Bathurst, on the edge of Chaleur Bay, the Daly Point Nature Reserve won the Parks Canada Sustainable Tourism Award in 2014. Known as a haven of biodiversity, and a true natural gem, it is home to varied habitats such as salt and fresh water marshes, an Acadian forest, abandoned fields, and cobble beaches linked by a system of walking trails.
Daly Point was designated a nature reserve in 1989 thanks to the concerted efforts of the mining industry and the Department of Natural Resources. The site has continued to grow through the careful supervision of dedicated volunteers, and the Daly Point Nature Reserve Commission was established in 2005 to promote sustainable tourism. Over 20,000 visitors from every corner of the world come to the Reserve each year to bask in its natural beauty and tranquility.
Visitors can enjoy various activities such as bird watching, plant identification, observation rallies, moonlight snowshoeing, and the Blooms, Birds and Butterflies guided excursions, just to name a few.
Moreover, the Reserve is one of 10 marshes in Chaleur Bay that is home to the Maritime Ringlet, a rare species of butterfly. Among the Reserve's partners is Ducks Unlimited Canada, whose Project Webfoot is highly educational for children.