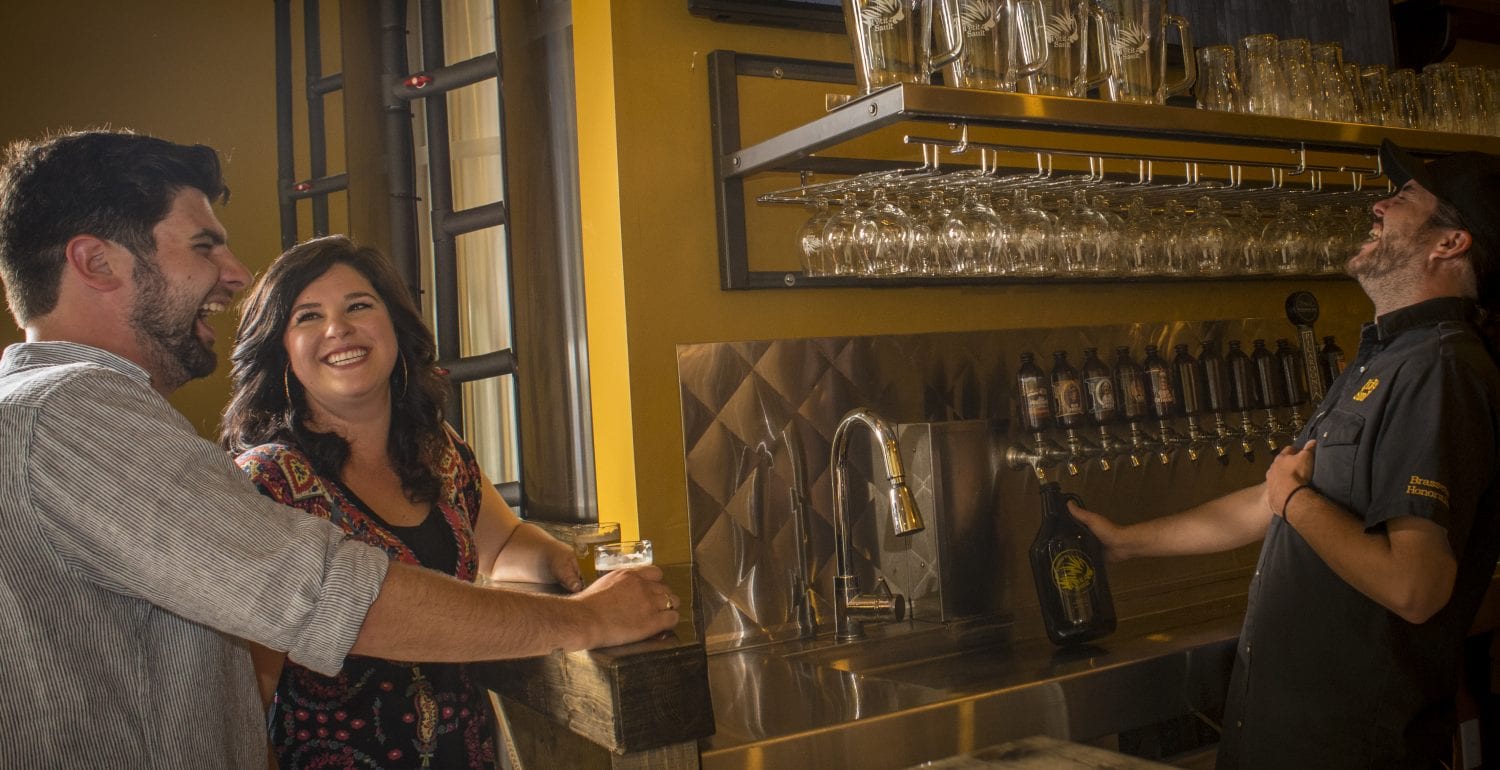 This micro-brewery set up its vats along Edmundston's De l'Église (Church) Street, but fear not, it doesn't serve communion wine!
No, the passionate people behind Petit-Sault Brewers will offer you a broad range of craft beers: Pale Ale, Belgian White, Amber Ale, Belgian Blonde, Lager, etc.
These beers with the funny labels have been popular ever since André Léger, Mychèle Poitras and André Morneault (and more than 80 other shareholders!) set up shop… ironically, in a former police station! "Edmundston was for a long time an important bootlegging hub, but the 'art' of manufacturing alcoholic beverages has disappeared, until now!" says the brewery's website.
In a nod to the past, Petit-Sault's brewers bottle their beers in 1.89 litre growlers, 940 ml grunters and 341 ml stubbies! Ah, those were the days.
Speaking of nostalgia, the names chosen for the beers were inspired by the region's historical personalities and features, whether it was legendary prospector Bob Lebœuf, hard-nosed teacher Sister Catherine, the Kedgwick River's cool rapids, or kindly Tante Blanche (Aunt Blanche), who ordered the rich to share with the poor during the Black Famine of 1797!