Parc national du Mont-Tremblant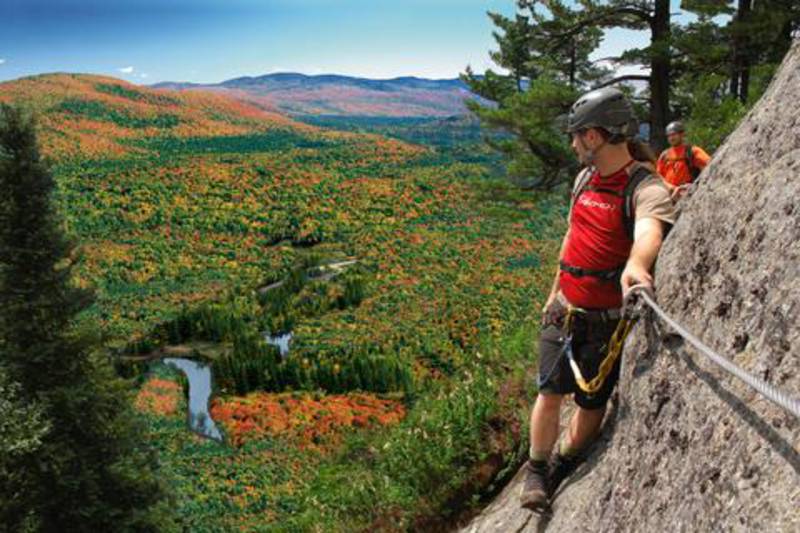 Visitors are always welcome at this national park, Québec's largest, covering 1,510 km2 (583 sq. mi.).
This is the land of wolves, moose, white-tailed deer and common merganser. Gaze as far as the eye can see at the rounded peaks of the Laurentian Mountains covered in a thick predominantly maple forest, 400 lakes, small and intimate or vast and windswept, six rivers punctuated by cascading waterfalls and countless streams.
Whether you explore this park on foot, skis, snowshoes, or by canoe, bicycle or via ferrata, you will be dazzled by the peaceful forest landscapes showcasing nature its best. After a day of fresh air, relax in a cozy cabin, experience a night in a hut or "ready to camp" facility, enjoy the charm of a yurt or an authentic camping adventure.