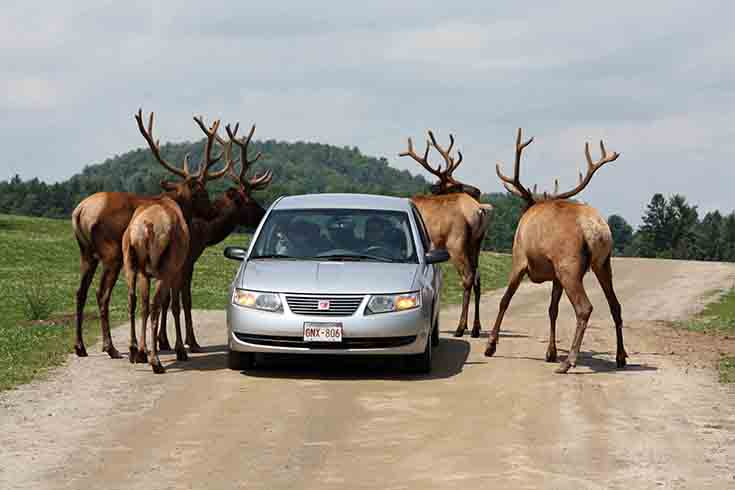 Parc Oméga is an ideal family destination for discovering Canadian nature, wildlife, history and the culture of Quebec's 11 First Nations. The Park is not a zoo, it is a living museum.
Located about a one-hour drive from Montreal, Ottawa, the Laurentians and Mont Tremblant, Parc Oméga is a place to discover Canada's wild animals, such as moose, elk, bison, wolves and bears, in their natural environment.
Open year round, the Park offers many activities for all ages, such as interpretive activities, picnic areas and hiking trails, for a unique and unforgettable day and memories for life!