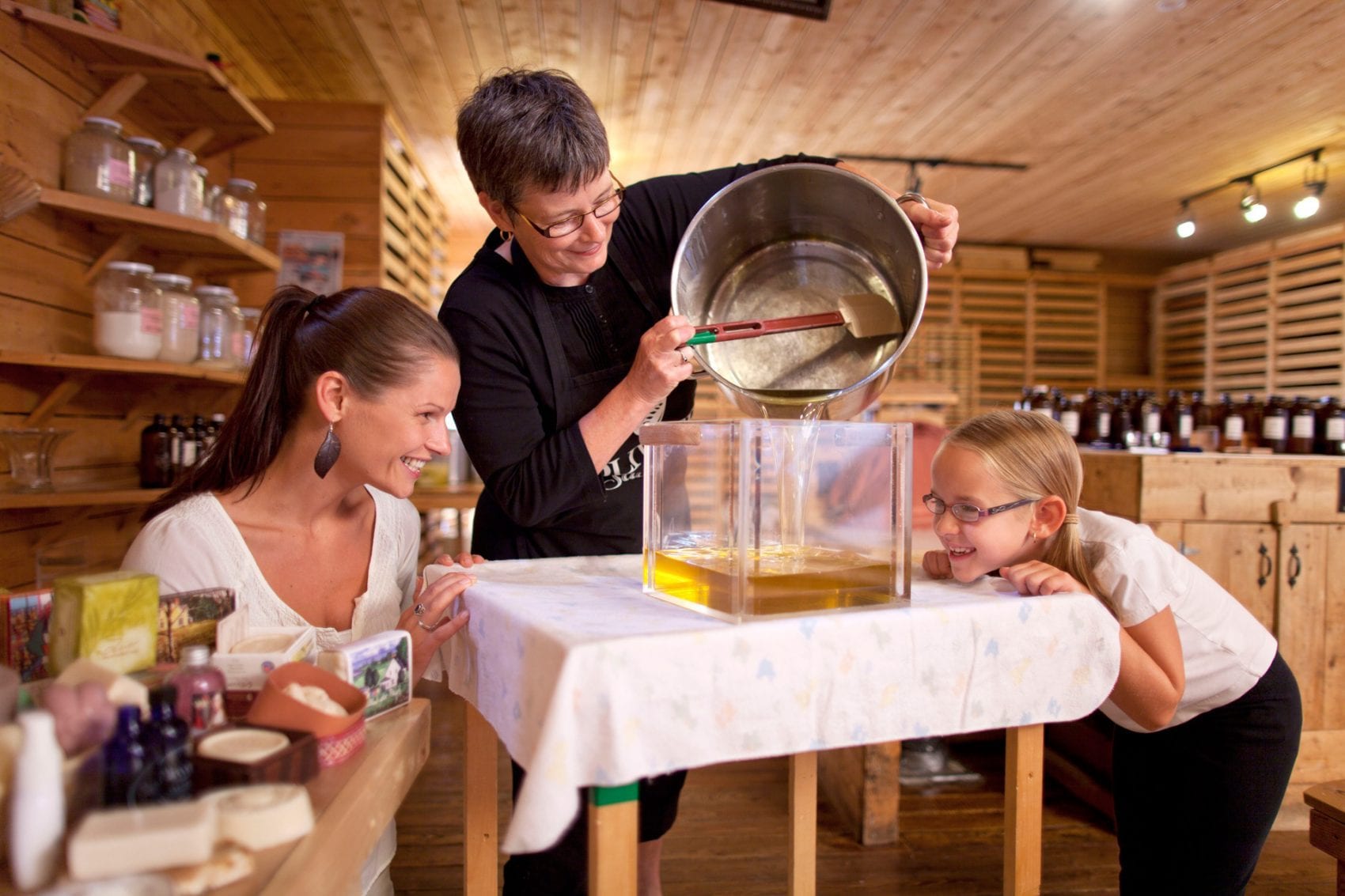 Cultivating an unparalleled philosophy for maintaining beautiful and healthy skin using products made from natural ingredients, the Olivier Soapery is a proud member of New Brunswick's Acadian community.
Located in beautiful Sainte-Anne-de-Kent on the Atlantic coast, the soapery was established there to meet the needs of the local population. Through exceptional dedication and attention to quality, Olivier's team quickly grew and diversified its range of beauty products that rival those offered by industry's major players.
Be sure to visit the soapery, which has been using the purest olive oil and high-quality ingredients to craft products respecting European traditions since 1996.
Guided tours of the facilities are available; you can even visit the museum and boutique and enjoy live demonstrations on soap crafting. Tour guides will also explain how skincare has evolved over the ages.
By the time you leave, you'll better understand how your skin is a living, breathing reflection of your well-being and, when healthy, a thing of true beauty.
For more information: www.savonolivier.com