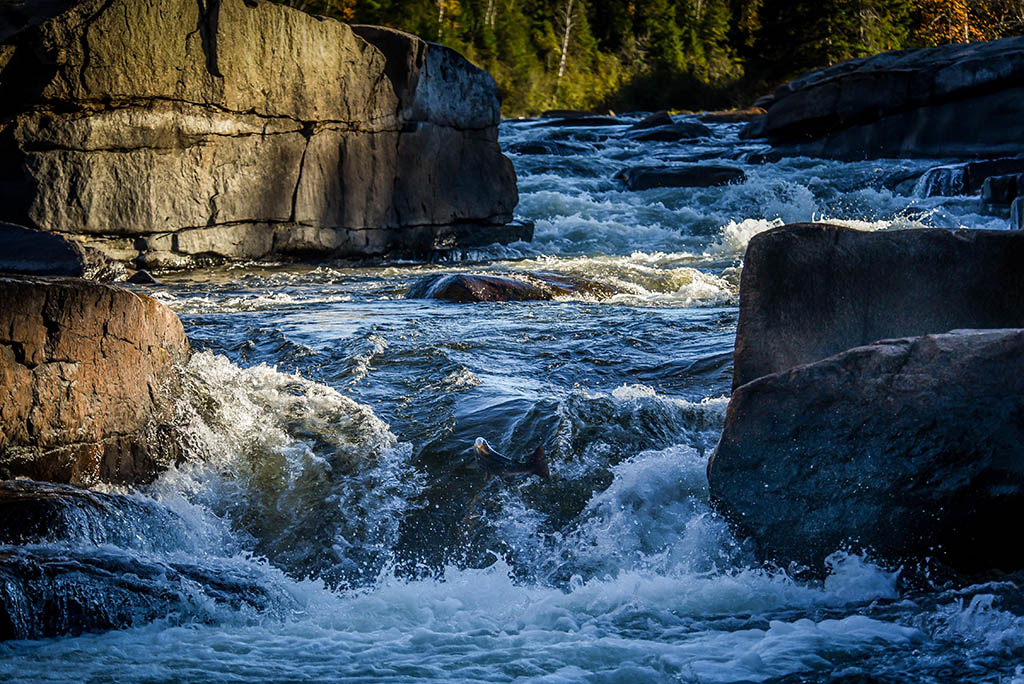 The Nepisiguit Mi'gmaq Trail is a 150 km single track hiking trail using an ancient route used by the Mi'gmaq First Nations for thousands of years to migrate seasonally and trade. The trail follows the Nepisiguit River, from its source in the highest peaks of the Maritimes (at Mont Carleton Park) to Daly Point Nature Reserve by the Bay of Chaleur.
The trail is well marked and is adorned with 5 group teepees (which can be booked at https://parcsnbparks.ca), camping platforms, rope suspension bridges and a few belvederes. The trail offers a remarkable diversity of flora and fauna (all non-dangerous with minimal precautions), as well as an almost constant access to the river.
This hike can be done from one end to the other in 6-12 days offering a complete immersion in nature, but this requires adequate preparation because there are no food services and very little cellular reception. There is also the possibility of making shorter excursions of a few hours or a day, using the access dividing the trail every 5-8 km.
For those who want to push their limits, the trail is the playground for the Ultratrail Mi'gmaq 100 and the Defi Nepisiguit Challenge, a 2-day triathlon with running, mountain biking and canoeing.