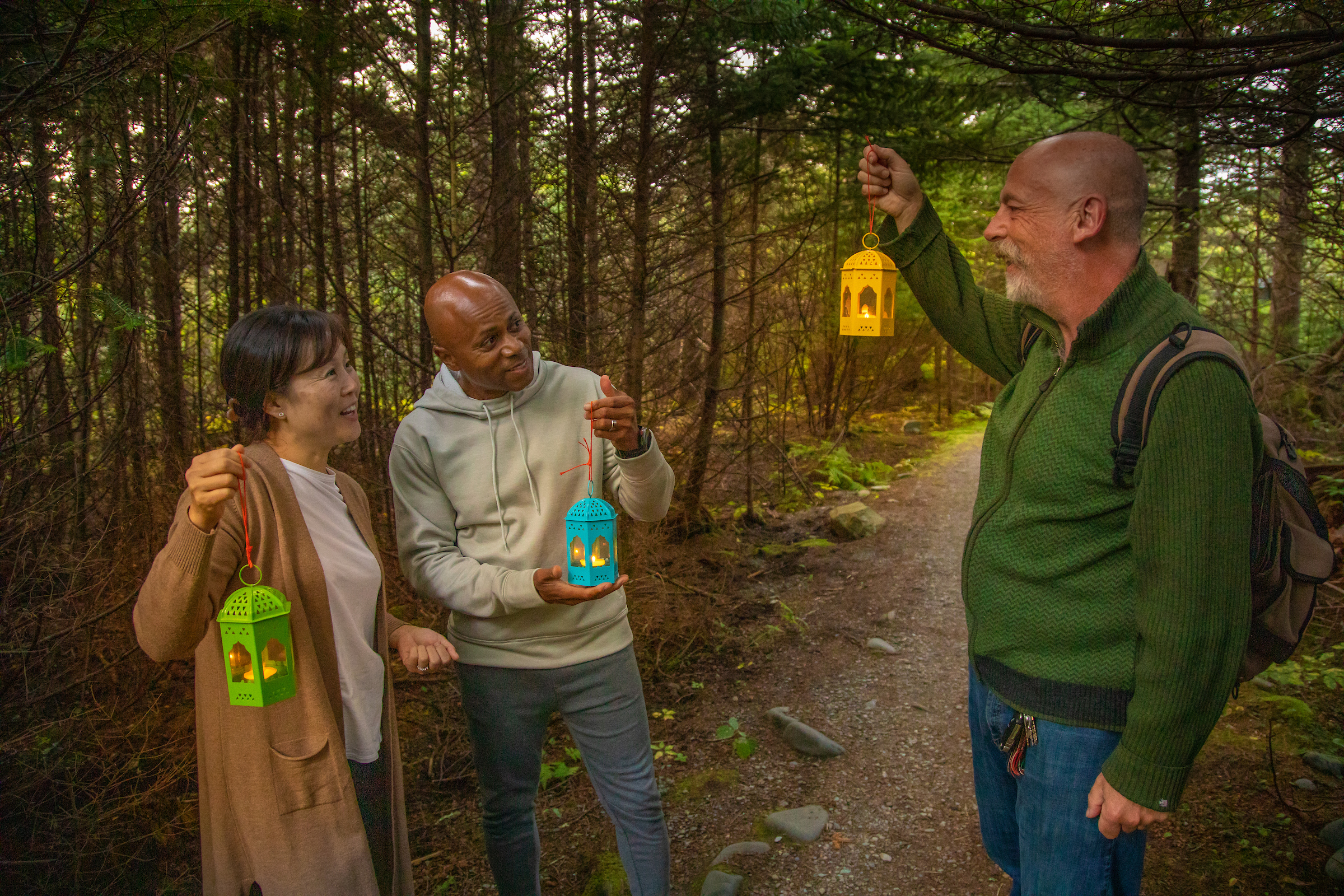 When the sun sets, nature comes alive. Step away from everyday cares and discover the night's wonders through this exceptional experience of the Acadian region of Baie Sainte-Marie, Nova Scotia.
Rumour has it that Nuit Stella night hikes will change your outlook. See the world in a different light, under the cover of darkness. For guide Paul Lalonde, this has become a way of life, and he readily shares his passion with visitors from June to September.
At twilight, Paul Lalonde awaits you in front of St. Mary's Church in Church Point, which has the highest steeple in North America. With stars flickering in the night sky, your guide will share classic Celtic and Mi'kmaq tales. In a few hours, Paul Lalonde will prove that our bodies and five senses tune into the starlit landscape—as though we were chameleons and the night transformed our bodies.
He'll also teach you about the harmful effects of light pollution… Join Paul for an adventure at the first UNESCO-certified North American tourist destination—Acadian Skies and Mi'kmaq Lands.