Cape Breton Highlands National Park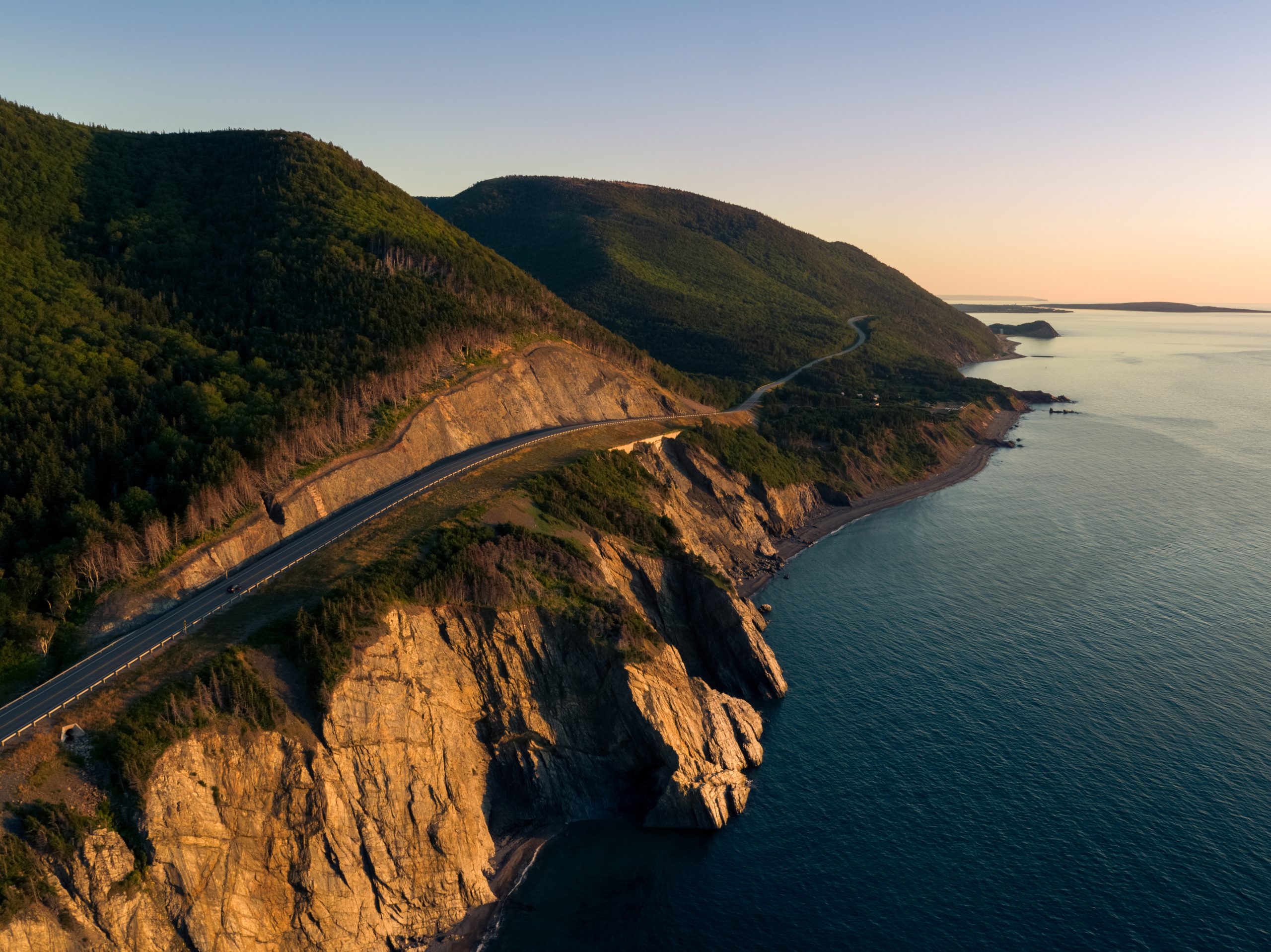 Described as one of Canada's most enchanting places, where mountains meet forest and sea, Cape Breton Highlands National Park is heaven for outdoor enthusiasts.
As you hug the world-famous Cabot Trail coastline, you'll wind through Cape Breton Highlands National Park, where lush, forested river canyons carve into the ancient plateau, edged by rust-coloured cliffs. Go backcountry camping, stay in an oTENTik (part tent, part cabin) or a trailer, eat freshly caught lobster on the beach at sunset, go on a forest adventure in the shadow of the mountains, watch marine and land wildlife share this welcoming territory with you…
One of the park's most popular activities is the guided night walk, a truly memorable experience. Everything else is up to you! The sea is at your fingertips, the fine sand too, as well as many hiking trails, golf, fishing, etc.
Summer or winter, there's so much to do in this protected area that you'll probably have to come back a few times…
The moose and bald eagle will always be here to welcome you!
Information: http://www.pc.gc.ca/en/pn-np/ns/cbreton.