Musée des Acadiens des Pubnicos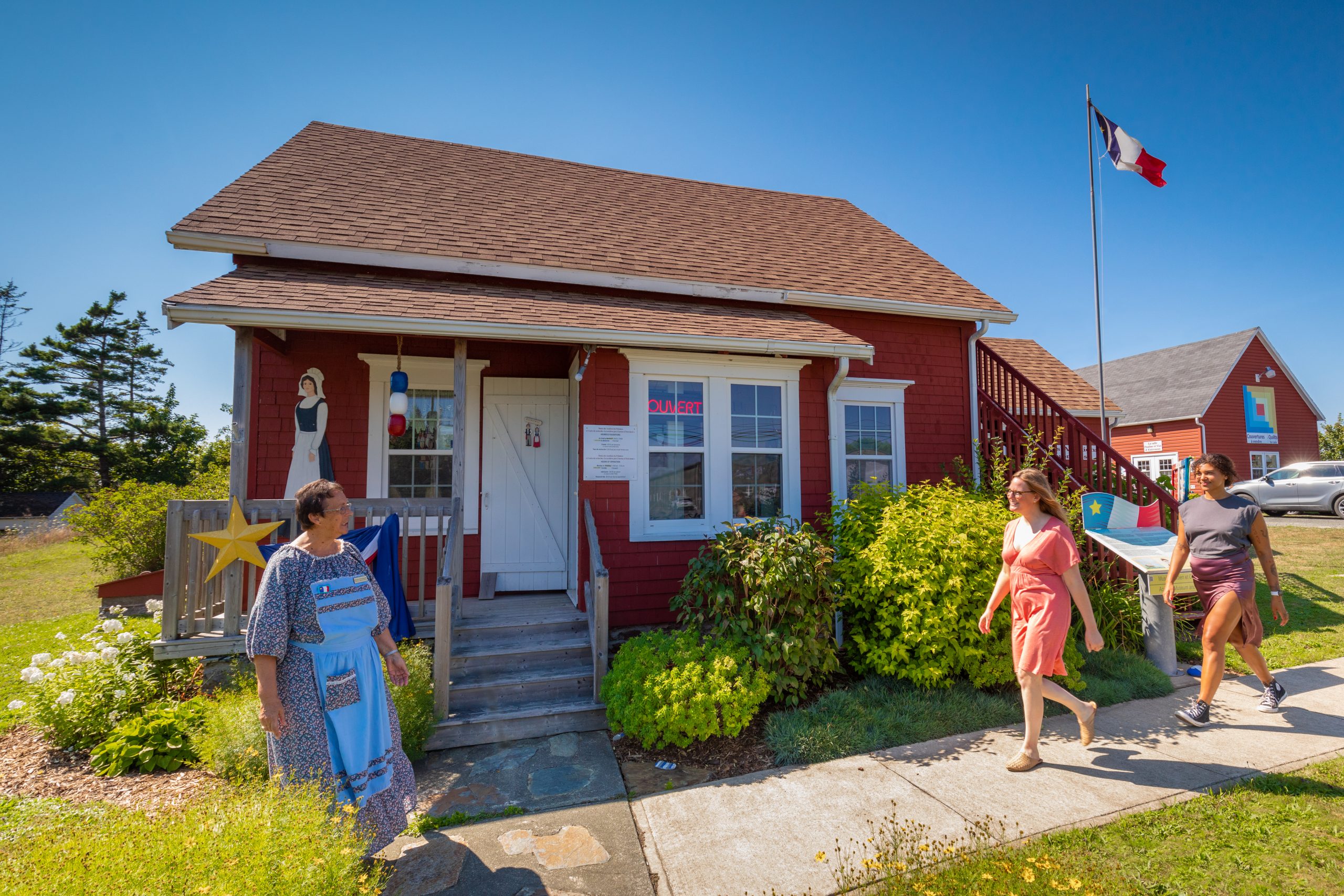 Get ready for an extraordinary journey through time at the Musée des Acadiens des Pubnicos in West Pubnico, the oldest Acadian settlement still inhabited by its founders' descendants.
Travel back to 1653 to meets its founders and appreciate the resourcefulness of the inhabitants. You'll be treated to spectacular reproductions of this bygone era and to hundreds of artefacts and photographs testifying to this rich past.
Let yourself be entranced by the sights and scents of this long-gone era. The museum is located in a 19th century home that also houses the archives (Centre de Recherche Père Clarence d'Entremont), which contain more than 6,000 original publications in various formats.
The archives provide a genealogical treasure trove to trace the history of Acadians and inform the general public as to why these proud people remain so close to their roots. We offer a guided tour of a traditional Acadian garden, whose aromatic plants and flowers have long and amply supplied Acadians in this part of Southwestern Nova Scotia.
Learn more about the ingenuity of Acadian farmers! Find out about summer programs, demonstrations and special events at the Museum.