Northern Spirit Adventures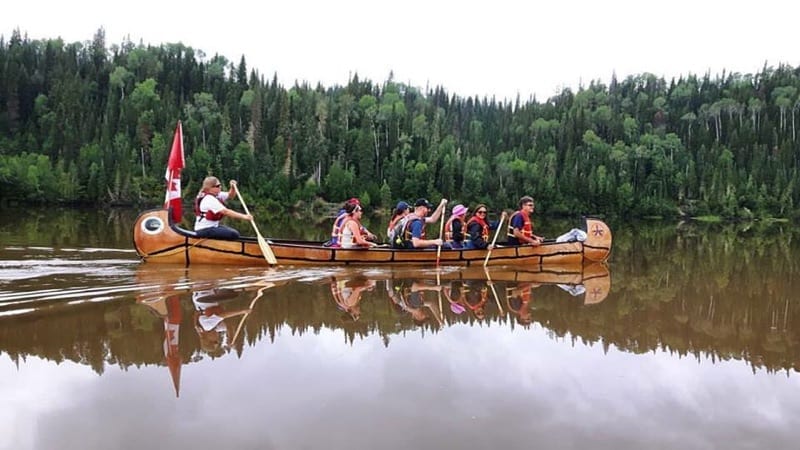 Whether you're looking to go on an adventure under the sun or in the snow, get married or organize a school field trip, Northern Spirit Adventures is here to help you discover all the beauty of Northern Ontario.
This is the promise made by the passionate owners of this adventure company. Your hosts, André and Éliane, will help you discover the path taken by voyageurs using traditional 34-foot and 25-foot canoes, guided by a modern and experienced coureur de bois in full costume.
Let yourself to be carried away by the natural beauty of this preserved environment and its abundant wildlife: moose, wolves, bears, lynx, beavers and a wide variety of bird species. Go on a snowmobile trek to admire the falls tumbling through this mountainous landscape and enjoy the canyons, vast rivers and lakes… In short, adventure with a capital A awaits you. Come experience life as it would have been for the trappers, fur traders and colonists of yesteryear.
With an experienced guide at your side, your exploration of this land will be even more educational and exotic… André and Éliane also invite you to their home if you're looking for a special time with friends, your significant other, family or colleagues. There's only one limit: the one you set for yourself!