New Age Travel and Services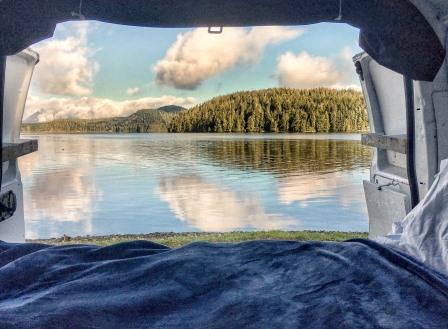 New Age Travel and Services is a campervan rentals company that allows you to try the Vanlife experience from Calgary near Banff in Alberta. Our customized van rentals are the perfect vehicle for you to escape the city and explore the secret gems Canada can offer – all at an affordable price!
Have the maximum freedom and flexibility with our off grid camper vans anywhere you go! Plus, all campervan rentals were designed in an eco friendly way to reduce your footprint during your holidays (and hopefully raise up your karma points!)
Hire one of our RVs and enjoy the Vanlife experience in the Canadian Rockies!
A Little Bit About Us
NATS was founded by an ENTHUSIAST traveller that chased outdoorsy experiences/activities around the world for more than a decade. His passion for exploration drove him to hike on almost all continents.
Several years ago, he settled down in Calgary near Banff in Alberta where he could practice all his favourite sports. RV Rental became the way he explored remote locations and wonderful landscapes with the comfort of his home. He had so much fun these years using campervan rentals that he decided to share his passion and knowledge with all travellers by creating his own RV Rental company.
New Age Travel and Services' van rentals are all well tested and customized for optimal comfort and versatility during your vacations. The vans are perfect for a pet friendly road trip in British Columbia or saving the cost of an Airbnb in Banff. NATS developed a good understanding of the local areas in western Canada over the years. Follow our Instagram, Facebook, Linkedin, and Pinterest page at @newagetravelandservices to experience the adventures of customers who have rented vans with us over the years. We can't wait to read your own travel story!
Contact us and live the Vanlife experience with a reliable and experienced RV Rental company for this coming season! We are here to help you plan your dream holiday that you will cherish for the rest of your life.