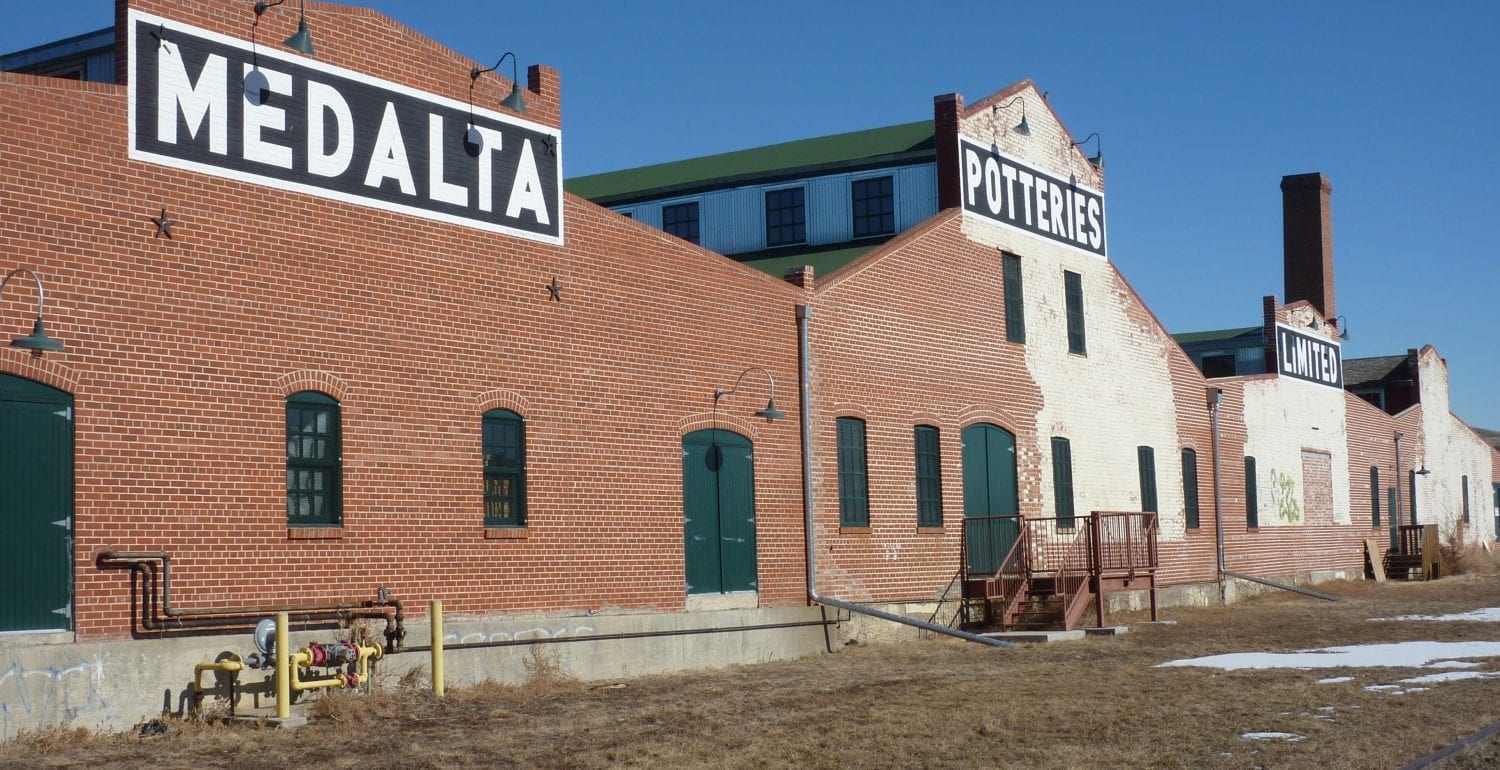 Medalta is an innovative museum located inside an industrial space in Medicine Hat, Alberta, with modern workshops for ceramics and pottery, an art gallery, and a gathering place for the local community.
State-of-the-art technology, historical restoration, and archaeology converge in this converted century-old factory. Discover how the city of Medicine Hat grew around the Canadian Pacific Railway, natural gas and clay. Hear fascinating stories about local industries, view the Schlachter Collection—amassed by a former pioneer, and browse exhibitions by artists, each more talented than the last. Wander freely or take a guided tour so you don't miss Medalta's hidden treasures. And if you want to get your hands dirty and learn the art of pottery, many of the workshops offer classes.
For children, there's a host of programs, activities and day camps.
Visit the museum's website to learn more about special events and space rental for your events.
Information: www.medalta.org