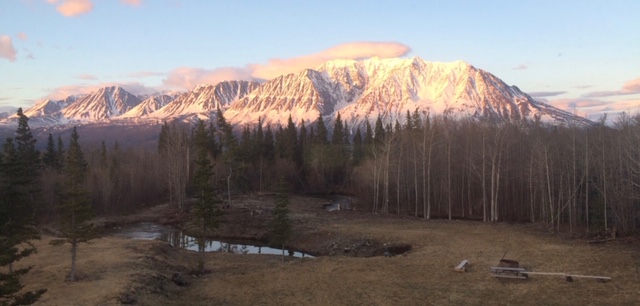 Uniquely located at the doors of the fabulous Kluane National Park, Mount Logan Lodge offers several comfortable bedrooms for travellers looking to get close to nature.
Just 10 kilometres from the village of Haines Junction, the log lodge has rustic charm while offering all the basic services. Some bedrooms and suites also provide spectacular views of the mountains.
Breakfast is included in all bookings, and access to a visitor library ensures a pleasant stay away from the stress of the city.
A number of activities are also available on demand, such as snowmobiling, snowshoeing or cross-country skiing in winter, and, in summer, hiking in the Alsek Valley, fly fishing, mountain biking or sea kayaking.
Ultimately, we offer great accommodations for nature lovers and a perfect base camp for Kluane adventures, as well as for viewing wildlife and northern lights.