Klondike National Historic Sites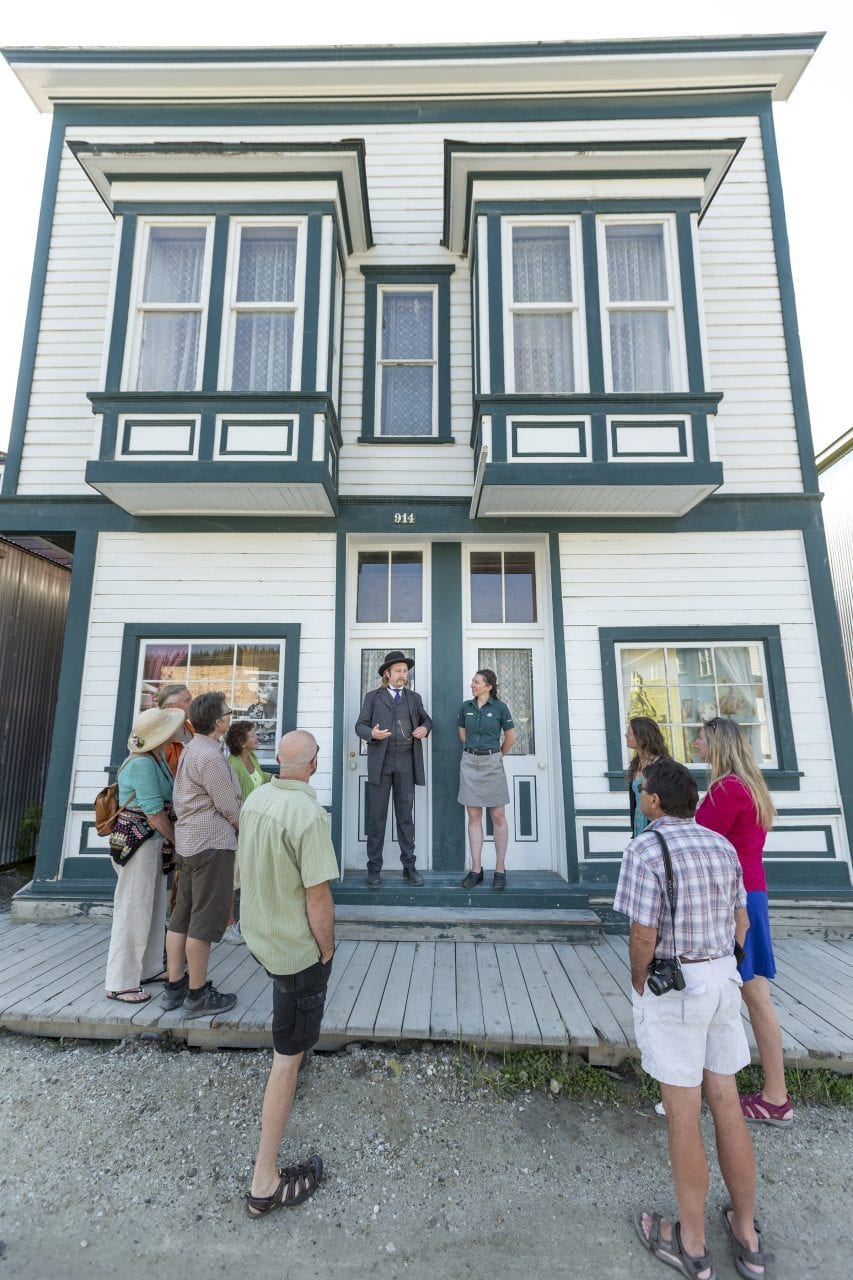 The Klondike Gold Rush is no doubt one of the historical events that forever branded the north. The frenzy that followed  discovery of precious minerals brought thousands of prospectors to the area, all of them suffering from Yukon gold fever. The famous Gold Rush was short-lived, lasting from 1896 to 1899, but it left behind a rich history and vibrant community. Dawson City, the "Paris of the North," maintains its old-fashioned charm thanks to support from Parks Canada and the involvement of this wonderful community.
Located 535 km north of Whitehorse, the city boasts a fascinating chapter in our country's history, which you can discover through guided tours. Soak up the Klondike spirit! Stroll the boardwalks to discover this place from bygone days and get a feel for this charming city. You can even go behind the scenes: explore historic buildings that are not normally open to the public and discover Parks Canada's collection of artifacts.
Climb aboard the S.S. Keno and imagine life as it would have been on the Yukon River. Or enter the world of writers Robert Service, Pierre Berton and Jack London, whose words still inspire modern-day adventurers.
Information: www.parcscanada.gc.ca/klondike