Bar U Ranch National Historic Site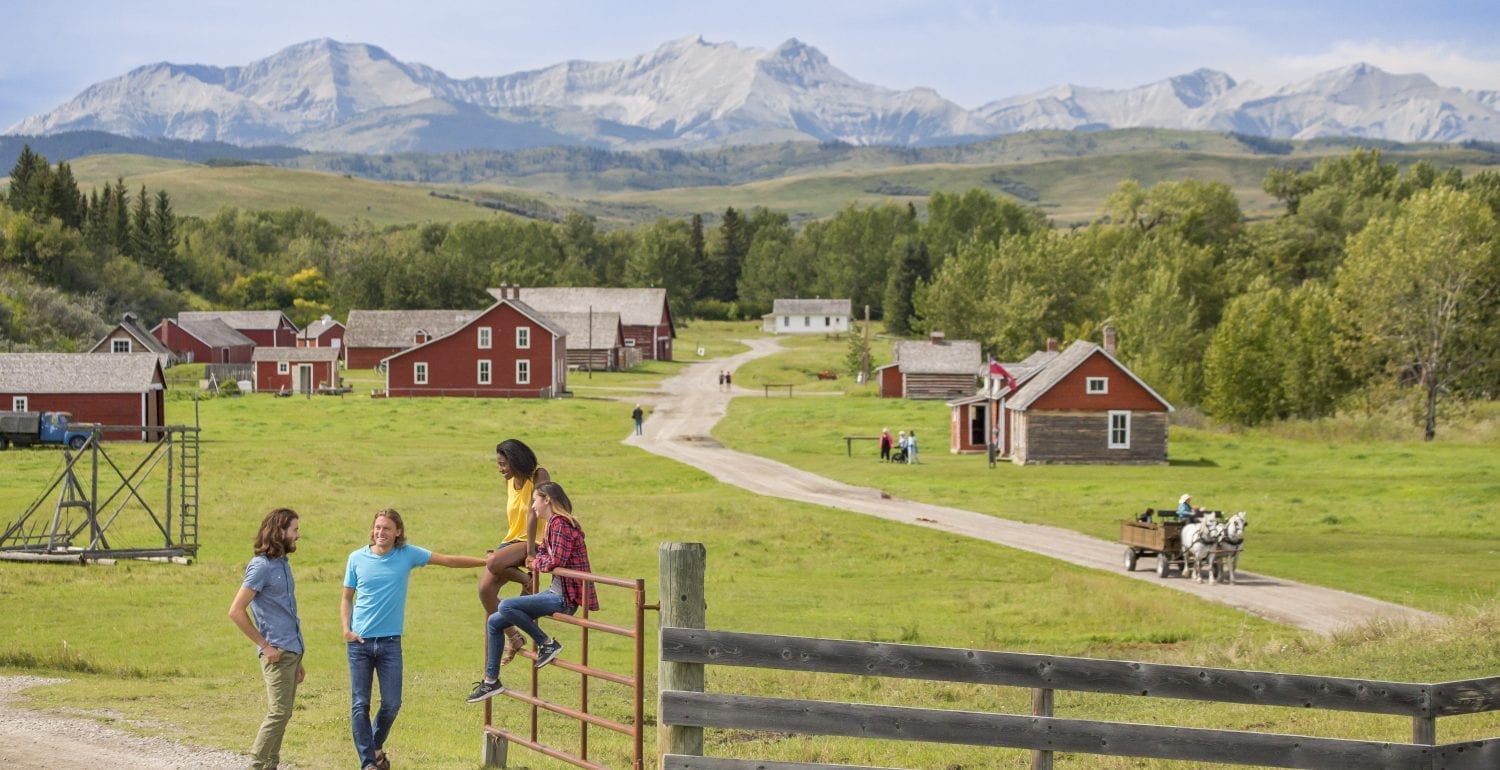 Located an hour's drive from Calgary on the doorstep of the Rocky Mountains, Bar U Ranch is the only Parks Canada-administered National Historic Site that commemorates the importance of ranching in Canada. Founded in 1882, the ranch continued to operate until 1950, passing through the hands of three owners.
Bar U Ranch has one of the largest collections of original buildings in Canada. Visit the blacksmith shop, the harness repair shop, the roundup camp and saddlehorse barn, the cookhouse and dormitory. Learn to throw a lasso and enjoy new activities such as branding, horseback riding and making crafts… like cow ears! As long as you're there, why not sample some fresh cookies from the cookhouse along with a cowboy coffee, or listen to the sound of the Percherons as you ride peacefully in a horse-drawn cart?
Learn about farm animals and how ranchers looked after them. Finally, why not enjoy the trails freely and explore the ranch and its surroundings?
You'll feel like you've travelled 100 years back in time!
Information: www.parkscanada.gc.ca/baru