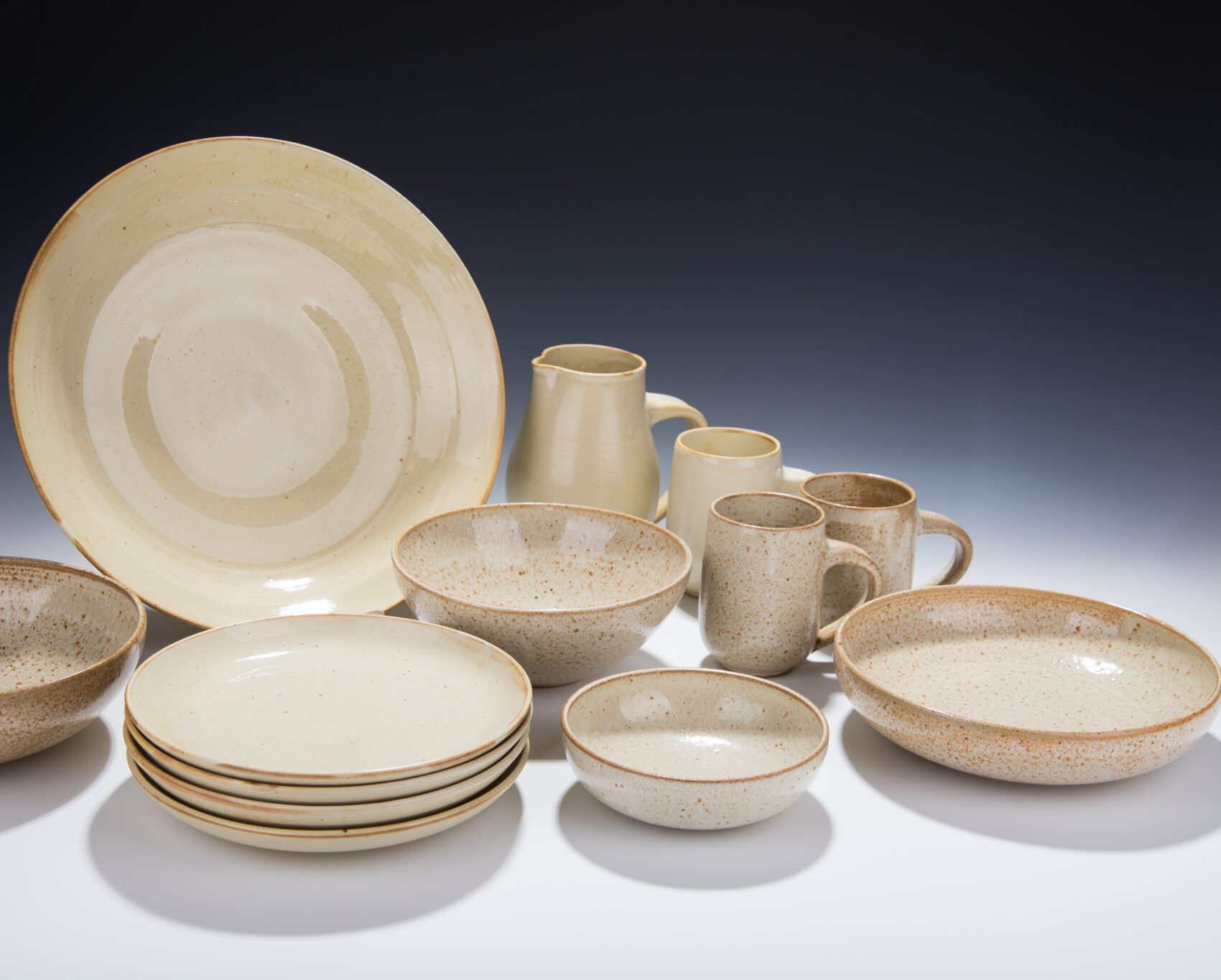 "Beauty is a wondrous and mysterious presence, one that can fill you with surges of overwhelming joy and delight. The perfection and fluency that come from a deep knowing and connection to one's work is, at times, awesome in its power to bring forth the vessel's radiance. Beauty is everywhere in the act of creation and it is humbling to be encompassed by it."
Ceramic artist Mary Fox has been a potter for 45 years. She came to British Columbia from New Brunswick with her parents in 1966, and became a master in the art of recreating beauty every day, with her splendid one-of-a-kind artistic pieces and vases that express her respect for nature.
A self-taught artist, Mary Fox has found her niche in the contemporary art world and is continually developing original glaze effects to create the final touch on every one of her vases and numerous other vessels.
Her workshop and gallery on 3rd Avenue in Ladysmith is open year round to the public. Come and discover her functional and decorative pieces.
Mary Fox is recognized not only as an accomplished Canadian artist, but also as a friend of the arts who helps fellow artists develop their skills and broaden their horizons.
Information: http://www.maryfoxpottery.ca/
Ecomuseum member®