Manitoulin Cycling Adventures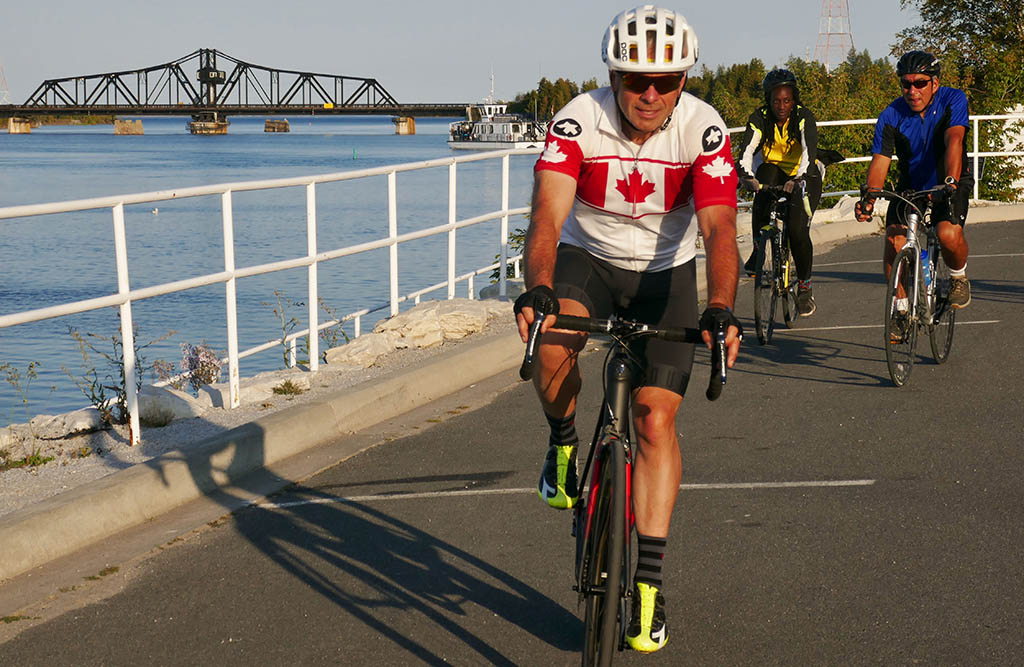 Discover Manitoulin Island, Northern Ontario's renown Cycle Destination. Manitoulin is the largest fresh water Island in the world visited now by thousands of cyclists every summer.
The Manitoulin Island Cycling Advocates (MICA) lobby efforts in the past 10 years have achieved that 3 out of 4 Provincial highways have wide paved shoulders for the safety of all road users. Manitoulin's municipal roads are hard topped and quiet making for a great road cycling network of over 800km of cycle loops and route suggestions found on our MICA map available online at www.manitoulincycling.com and displayed on the 8 Wayfinding Trailheads found at the starting points of the respective cycle loops.
MICA's All Inclusive Alvar Cycle Adventure Tours, are designed so you view spectacular vistas over Georgian Bay and the famous North Channel where the century old swing bridge controls the flow of boats and vehicular traffic all summer long. Our SAG wagon will guide you to find the hidden gems and provide snacks along the way every day all day long.
Telling you the local stories while traveling through the area and bring you to some great museums to dig deeper into the rich farming, marine and indigenous cultural history of Manitoulin. You will roll along pastoral roads so quiet you can hear birds flying. Many birds species migrate through Manitoulin like the Sandhill cranes and they can be observed along the way. The alkaline limestone enriched soil, provides a home for over 30 different orchids and a great biodiversity is found between the split rail fencing defining the landscape along the farmer's fields.
Good food and local brew will sweeten the way creating friendships and memories treasured long after your trip.