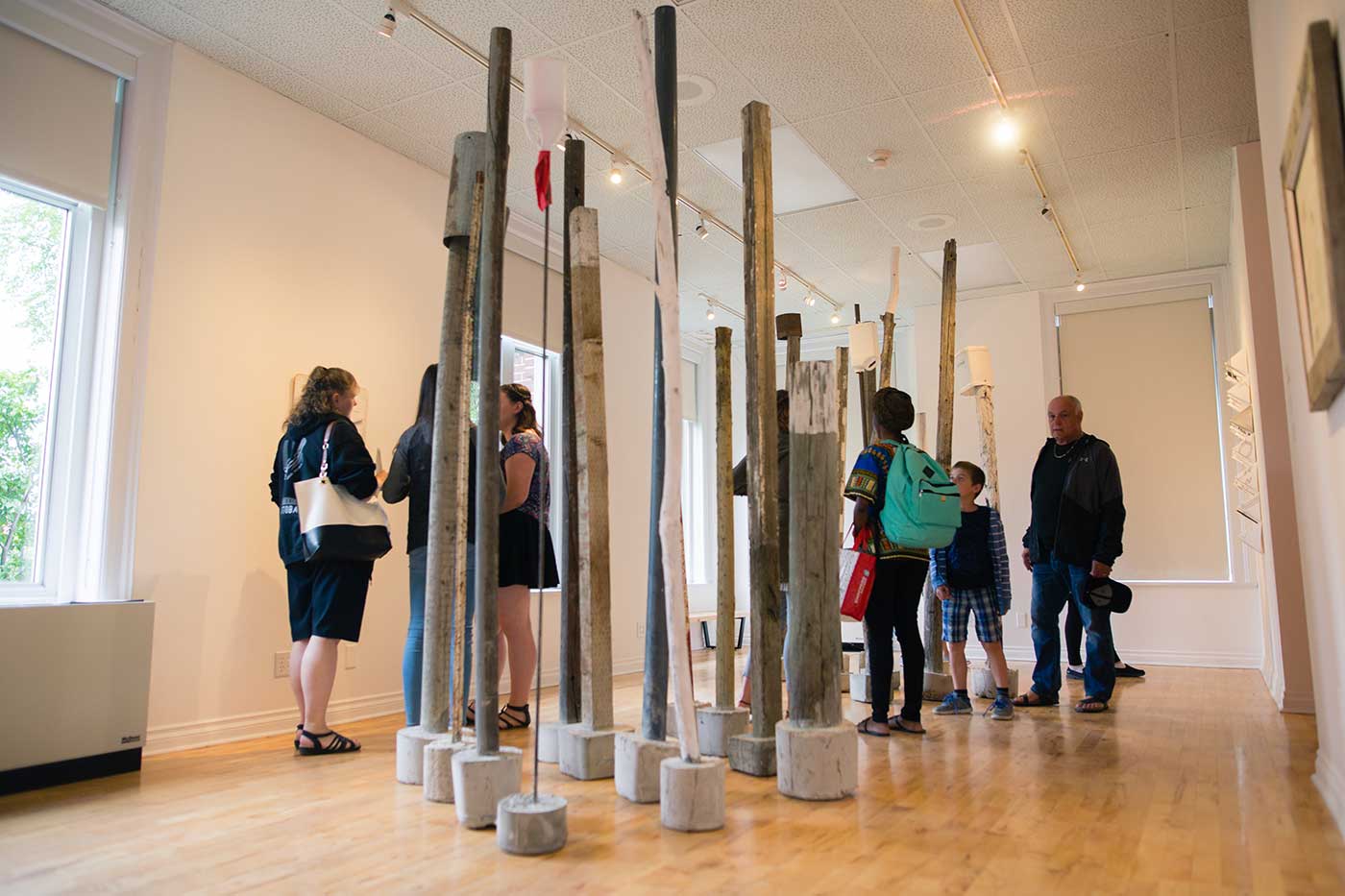 The Saint-Boniface Maison des artistes visuels francophones is an artists' centre for contemporary art that works with the Francophone community in Manitoba as well as the French-speaking community at large.
It organizes various activities and strategies to promote works in all disciplines and reach a wide audience, helping Francophone artists to grow. The Maison des artistes also encourages openness to other forms of expression to invigorate the community. To enhance the professionalism of members, it organizes training sessions, talks and forums.
Its contemporary art gallery, sculpture garden and community gallery make the Maison des artistes a thrilling, singular and striking place. The sculpture garden, considered an eloquent testimony to the vitality and excellence of contemporary Canadian art, is an example of the Maison's initiatives and exhibitions, which reflect the diversity and richness of Canadian creativity.
Whether you're a resident of Saint-Boniface or not, come bathe in its culture and leave refreshed… with a mouthful of stories!
Information: www.maisondesartistes.mb.ca