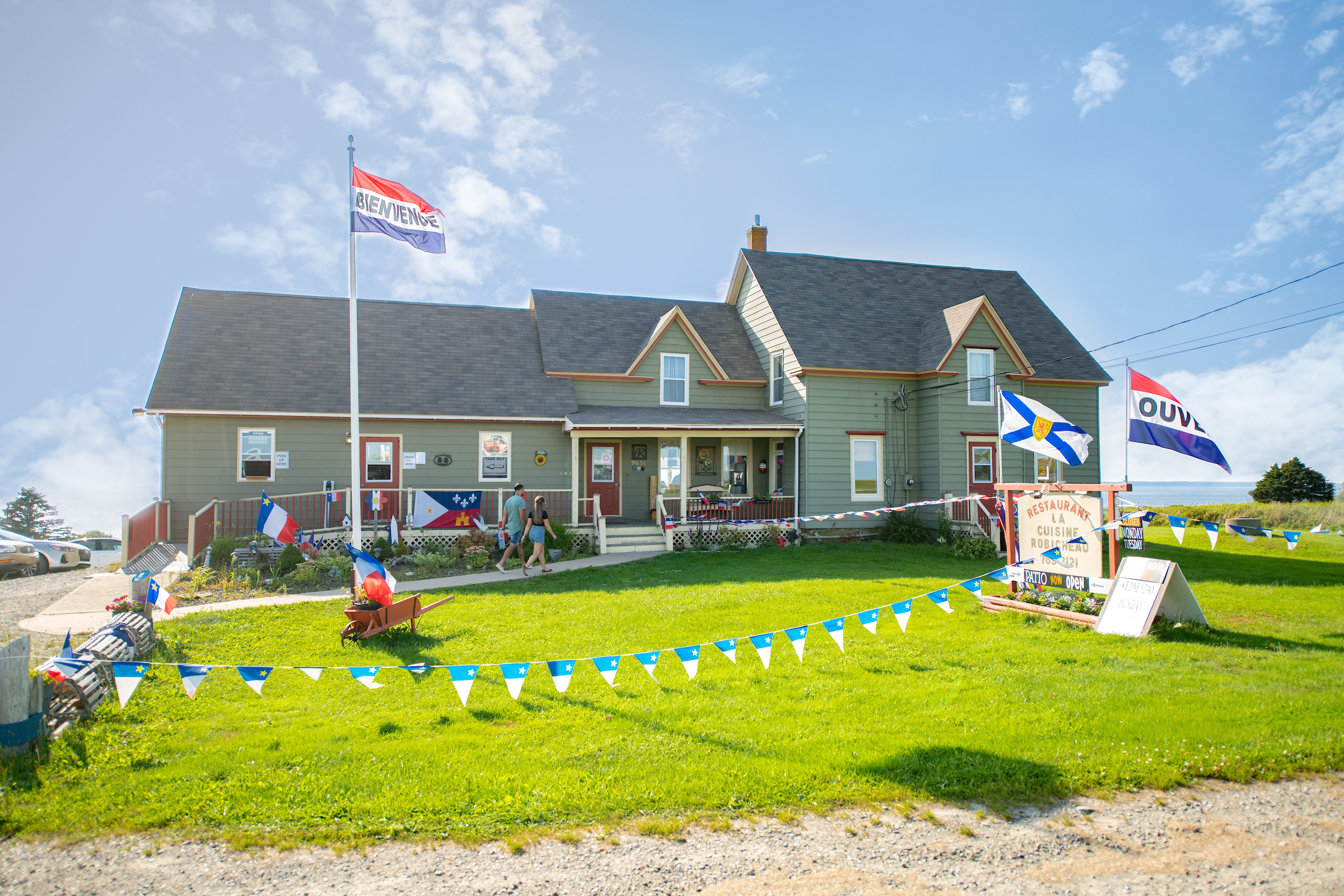 When you're in Acadian country, you eat like the Acadians, right? Surely, seafood and fresh-fish aficionados would not disagree! There's one restaurant in Saulnierville that has been receiving kudos from guides and tourists for many years, thanks to its authentic, high-quality seafood dishes.
La Cuisine Robicheau is unrivalled in its ability to create appetising dishes that evoke the salty waters where their primary ingredients are caught. Obviously, we're not talking here about their delicious marinades and salads, but about the golden brown fishcakes, the seafood chowder or lasagne, the haddock and scallops plate, the tiger shrimps, fresh lobster or traditional Acadian rappie pie!
Nadine and Scott Robicheau have 20 years' experience in the restaurant industry, and when you tuck into one of their dishes, you'll understand why they decided to launch their own business after having learned to master the traditional cuisine from chef Paul Comeau at Chez Christophe.
In any case, you won't be sorry you dined like an Acadian, and you'll be ready to hit the road again in search of new discoveries!