Le Yukon autrement : head out to discover untold stories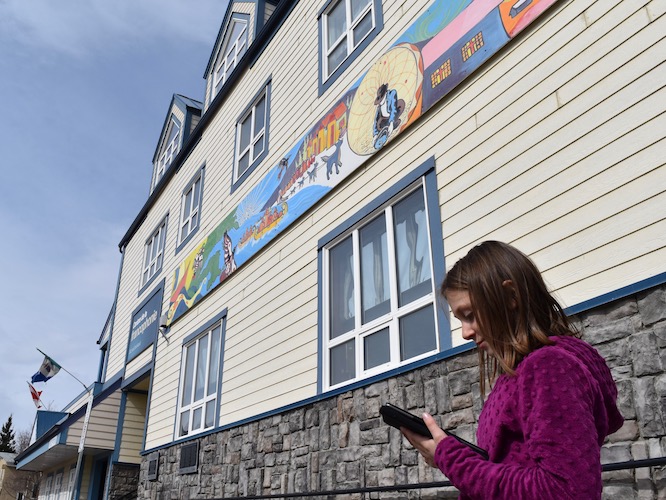 This is a network of six free sightseeing tours available on the mobile app Balado Discovery.
Head out and discover new stories and different aspects of Yukon's heritage: the presence of Francophones in Yukon, First Nations and their millennial cultures, and the significant events that have shaped Yukon since the late 19th century.
These unique self-guided tours invite users to plunge into the heart of Yukon to discover little-known faces and stories, past and present.
Discover in English :
• Whitehorse with a French Touch | On foot
Discover (in French only) :
• La vie le long du fleuve Yukon | On a bicycle
• Les aventuriers des lacs du Sud | By car
• Dawson festif, culturel et artistique | On foot
• La route de l'argent, une histoire de mines au Yukon | By car
• Kluane et la route de l'Alaska | By car
To travel independently, users can download the tours of their choice free of charge using the mobile app Balado Discovery for Android and iOS.