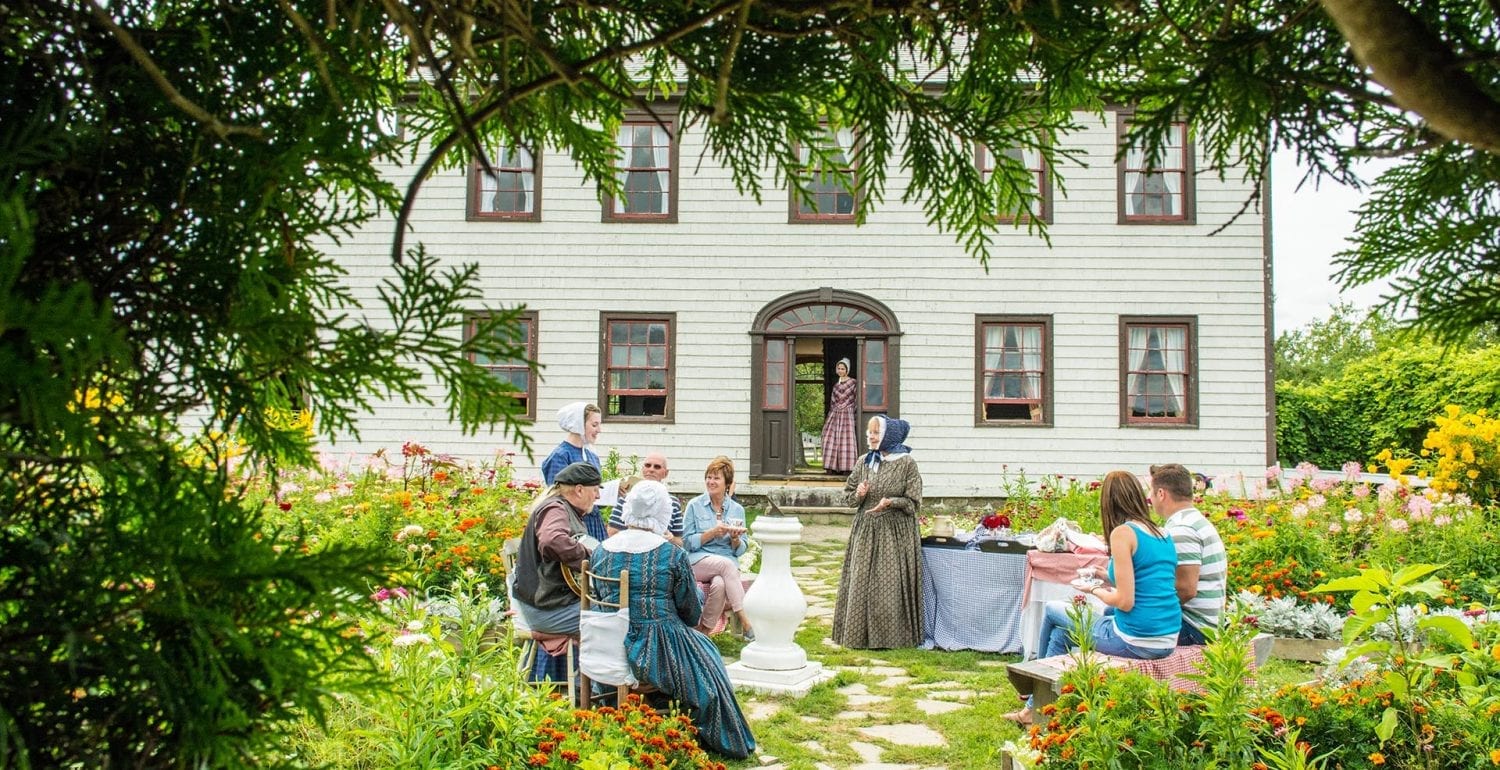 Located 20 minutes west of Fredericton, Kings Landing gives visitors a unique way to relive over 100 years of history.
This 300-acre open-air museum has many frescos, and houses 70,000 artifacts spread over 40 exhibitions for you to discover. You can also go horseback riding, see a play, learn from colourful guides, and tour 70 historic buildings!
You'll feel like you've gone back in time when you walk around the Village, as our performers recreate the daily lives of Kings Landing residents during the 19th century!
By the time you leave, you'll know so much more about the history of the province, and the evolution of New Brunswick during important periods like the American Revolution and the birth of Canada.
This is a must-see for school groups, who will benefit greatly from the facilities, which are also used for summer camps.
Feeling peckish? Have a themed dinner at the King's Head Inn or take a break at the general store!
When you leave Kings Landing, you won't look at modern society the same way…