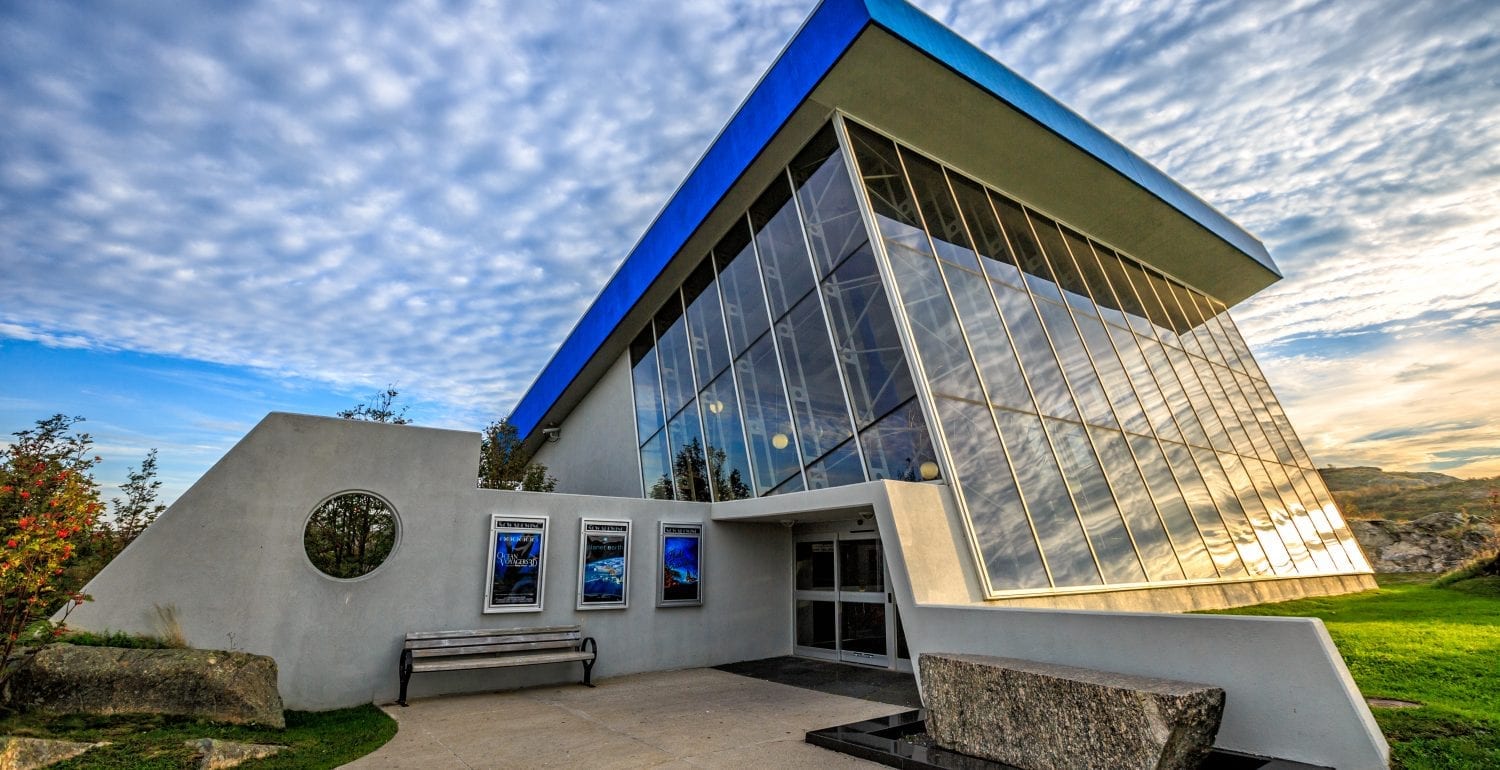 Newfoundland and Labrador's natural riches are the stars at the Johnson GEO CENTRE in St. John's.
The Centre opened in 2002 as a result of the hard work of Paul Johnson and the Johnson Family Foundation, whose vision was to showcase the area's natural beauty, history and culture.
The Centre has fascinated visitors for over 15 years with its extraordinary location—its construction in a 550-million-year-old rock basin took four years of research—and its collections tracing the origins of space, our planet, the province and its residents. In addition to many permanent exhibitions, visitors can also enjoy two theatres, including one 3D theatre on Oil & Gas. The Centre is a world-class educational venue that hosts school programs, camps, a science club, and public lectures. You can also have memorable experiences at some of our evening events!
The Centre is also a perfect location for events such as parties or weddings. Finally, take one of the eight trails at Geo-Vista Park and hike this historic hilly terrain…
Information: geocentre@mun.ca