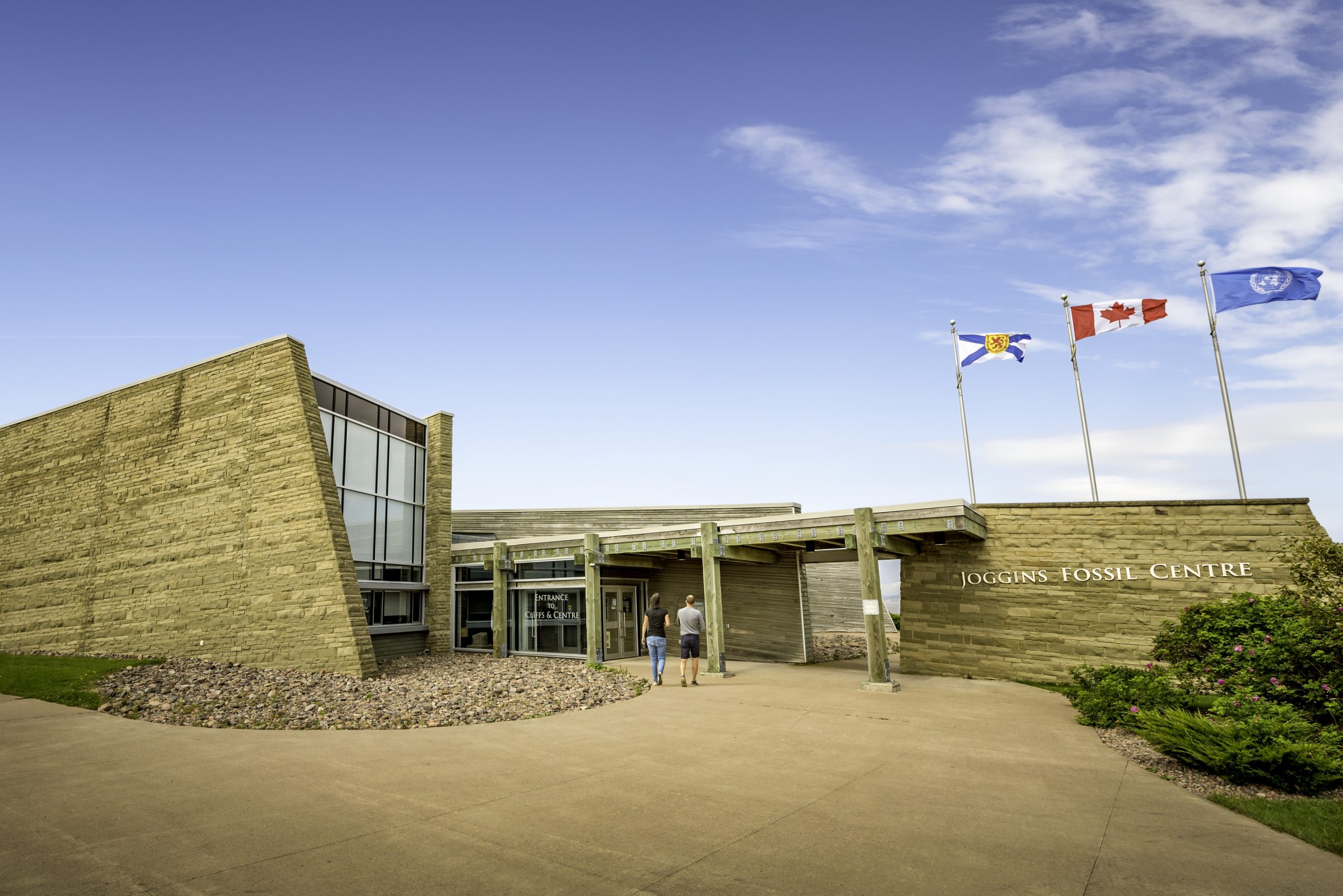 Preserved in nature, uncovered by force. Explore one of nature's most inspiring creations, where the highest tides in the world reveal the most complete fossil record of the "Coal Age," 100 million years before the dinosaurs.
In 1989, the Nova Scotia government designated Joggins a protected site under its Special Places Protection Act. In 1996, CREDA, and later, the Joggins Fossil Institute, united residents, scientists, and all 3 levels of government to work towards the goal of having the famous Joggins Fossil Cliffs named a UNESCO World Heritage Site. The Institute's UNESCO submission also has a community development component — a new 1200 m2 (13000 sq. ft.), environmentally-friendly interpretative and research centre.
Every rock holds the possibility of discovery, and our guided tours may lead you to finding a missing piece of time's puzzle. At Joggins, our backyard may be 300 million years old, but every day is different!