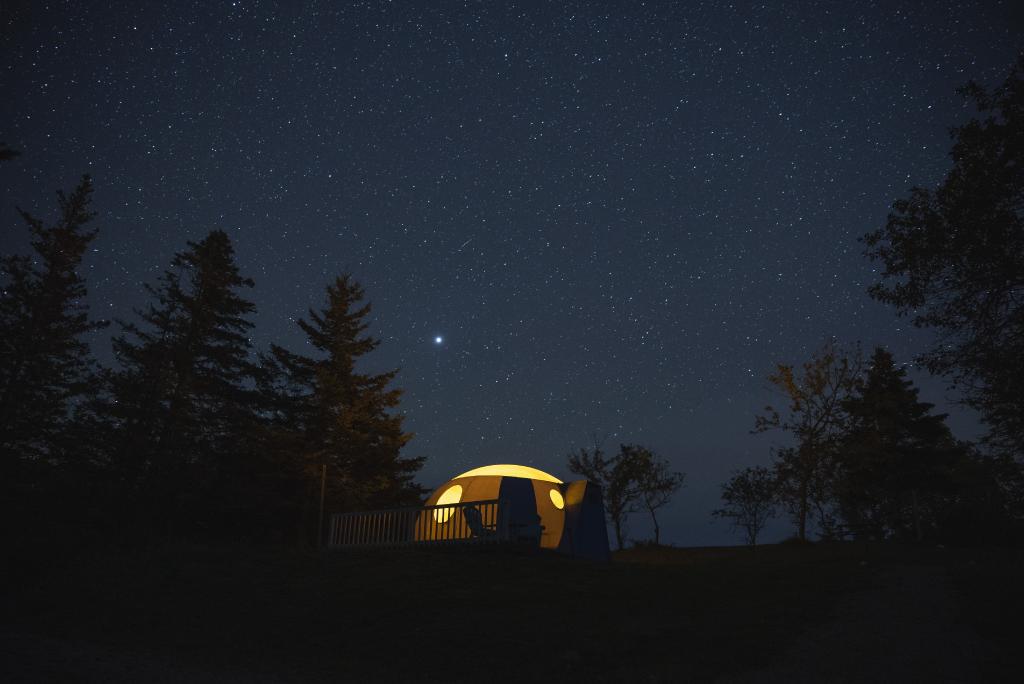 Amateur astronomer Tim Doucette enjoys sharing his passion for the starry skies and the ways they can be photographed. He continues to cultivate this passion, even though he has only had 10% vision since childhood… That never stopped him from admiring the vast night sky through the lens of his telescope. It's also why he and his family founded this astrotourism business in Quinan, Nova Scotia.
For about two hours, Tim Doucette will provide you with basic information about astronomy inside his observatory, before you take to admiring the beauty of the sky through binoculars with directions for the expert.
You'll see planets, nebulae and galaxies through the observatory's large telescope, which is Tim Doucette's pride. And don't forget to take pictures of what you are admiring!
Dress for the changing weather in the evening and know that even if the sky is overcast, the experience can be just as amazing! Following your trip to the ends of the universe, accommodations can be found at numerous local hostels and B&Bs…
Open your mind, free your soul, your cosmic adventure awaits you!
Information: www.deepskyeye.com