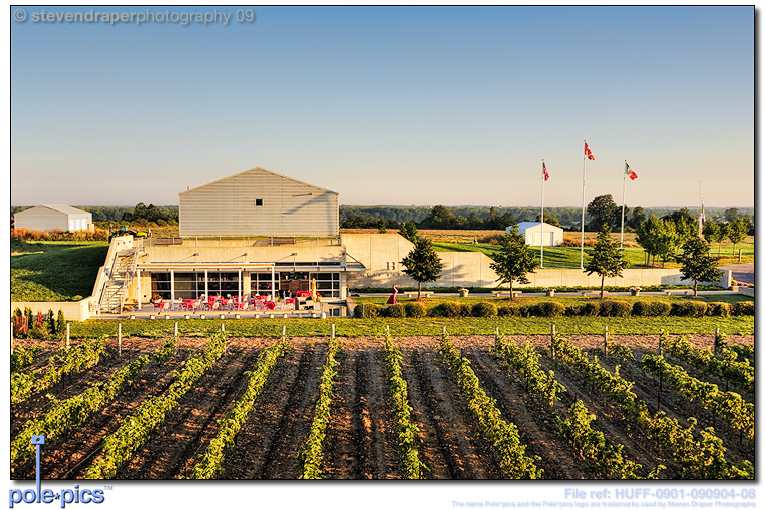 The owners of Huff Estates have always had a passion for fine wines and Prince Edward County.
They were born and raised there, and their family roots are there.
When the vineyards were first planted in 2001, it was a great opportunity to harmonize these passions, giving rise to Huff Estates, which has since become a captivating and exceptional destination in the county.
Huff Estates' grand opening took place in June 2004.
The winery's state-of-the-art facility has the grape processing area and fermentation tanks sitting on top of a hill, allowing for a natural gravity flow into a temperature controlled barrel cellar below, which sits just behind the tasting room.