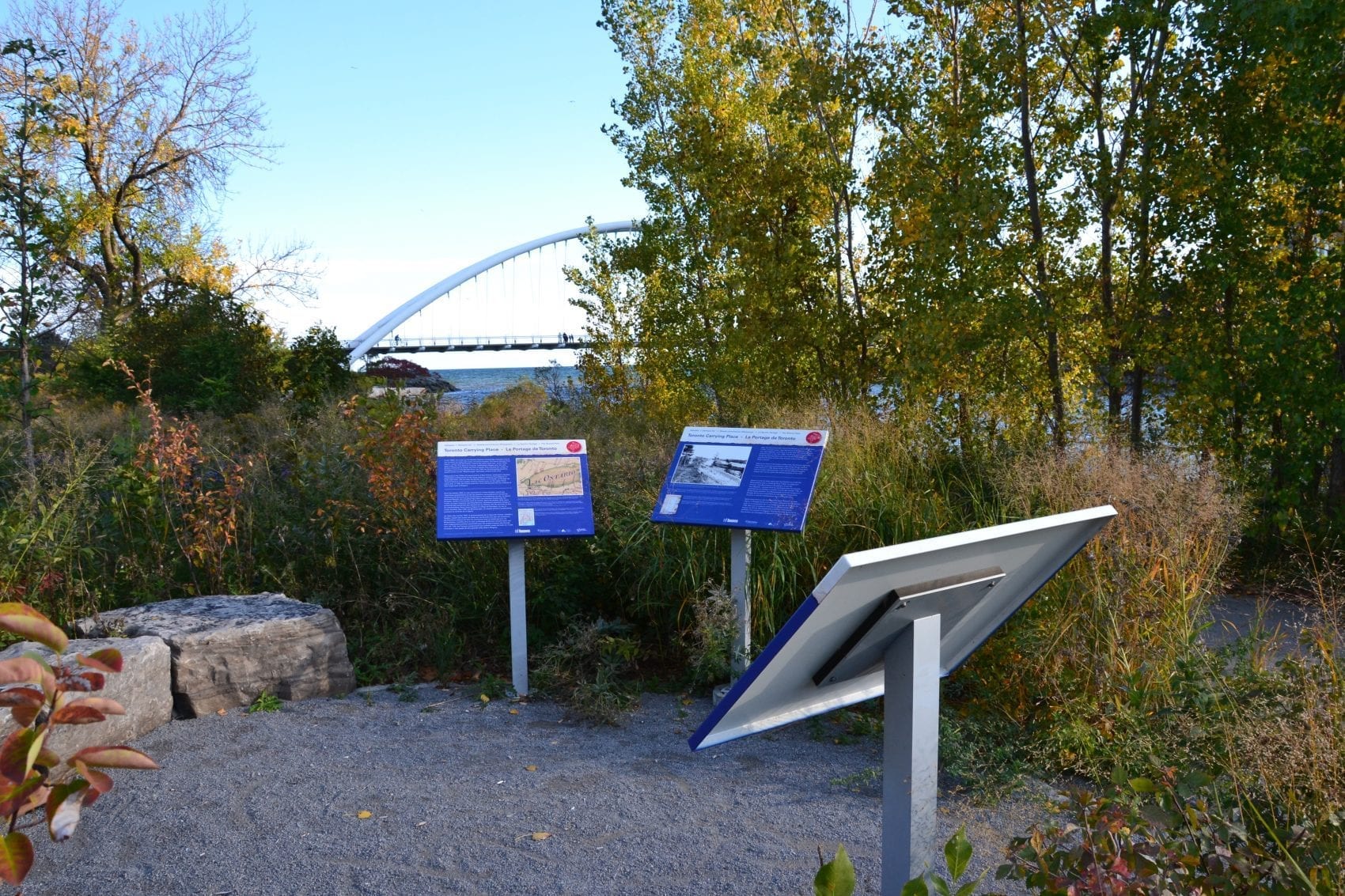 Since 2011, the success of Historitours has continued to grow! Every year, the Société d'histoire de Toronto and its volunteers conduct 8 to 10 guided tours of the Queen City in French.
Professional guides, experienced veterans and enthusiastic novices help people discover Toronto neighbourhoods and the groups that have or have had an influence there!
The Société d'histoire de Toronto also offers tours of the Shared Path, a historic public park along the Humber River, from the south end of Dundas Street West to the mouth of the river. The 13 bilingual story circles allow visitors to relive Toronto's history. The Shared Path pays homage to the First Nations who lived along the Humber and who were the first to forge the Toronto Carrying Place Trail. The park breathes life into the history of the French forts raised along this portage as well as the first mills built by British settlers.
From year to year, the Historitours program is completely redesigned and the Société d'histoire de Toronto is open to suggestions for special itineraries.
E-mail: info@sht.ca.
Follow the Société d'histoire on Facebook, Twitter #histoiretoronto and its website: www.shtoronto.wordpress.com