Harness Adventure Mushing Co.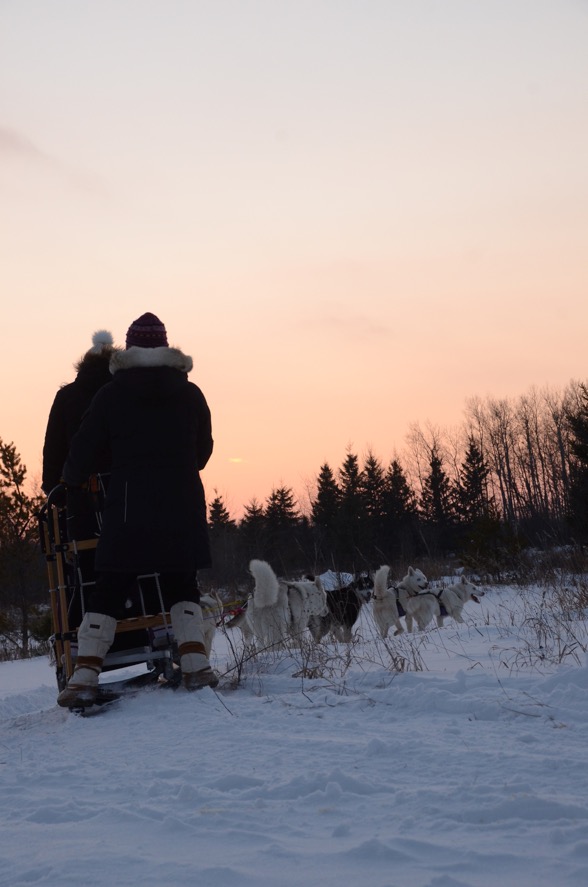 An unforgettable dogsledding experience awaits you 30 minutes east of Winnipeg, Manitoba.
The Harness Adventure Mushing Company consists of Marc-André and Samantha Belcourt and their loyal four-legged companions—Siberian Huskies.
Marc-André and Samantha are among the lucky few who make a living off their passion, and it's around it that they've built their company: dogsledding packages featuring treks over the snow-covered trails of their beautiful 75-acre property near Richer.
Accompanied by your guide, you'll travel over three kilometres, hypnotized by the silence of the grey pine forest and the light sound of the sled and dogs running over the snow. A magical feeling to experience at least once in your life!
Once you've completed the trek, you can spend time with the dog team and warm up around a fire where you'll learn more about mushing and its historic importance as a means of winter transportation.