French Shore Historical Society & French Shore Interpretation Centre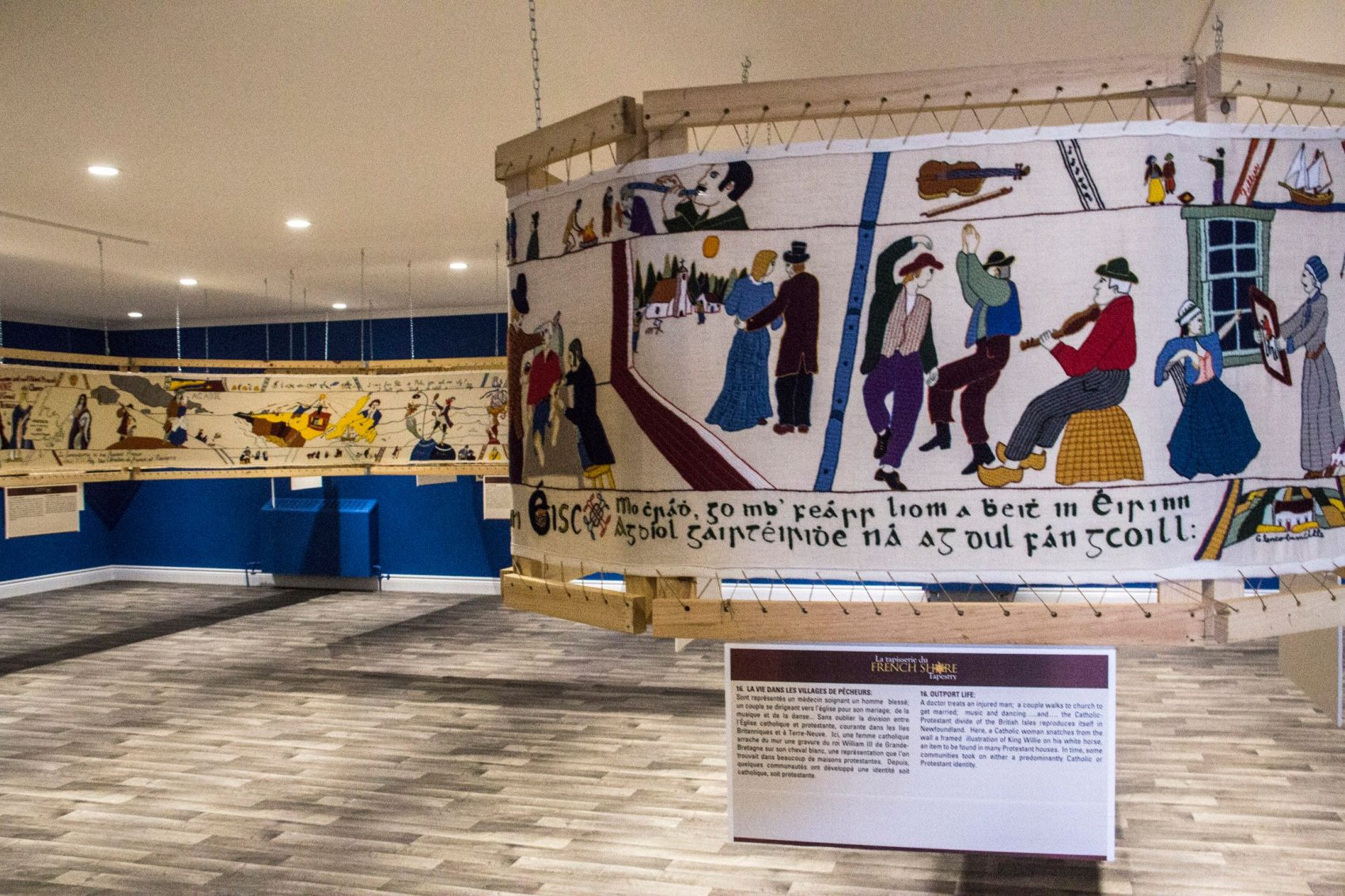 Imagine a place where evidence of Canada's oldest European history can still be found, a place where you can discover and touch the traces of a 500-year-old epic.
From 1504 to 1904, intrepid French fishermen braved the North Atlantic every spring to fish for cod on the Grand Banks of Newfoundland. The generous harbours of Conche, Englee, Croque and Saint-Julien were then the heart of what was called the French Shore. This story is brilliantly related in the French Shore Interpretation Centre in Conche.
You will find the French Shore tapestry there, a unique and astonishing 70-metre (227-foot) historical work embroidered by the women of the village replicating techniques used for France's Bayeux tapestry. A unique and must-see Newfoundland treasure!
The centre also houses a life-size replica of the boat, called a chaloupe, used by French and Basque fishermen, as well as fishing equipment left behind by French fishermen and pioneers who came to this area.