Franco-Fête de Toronto: moving the Francophone community to the sound of music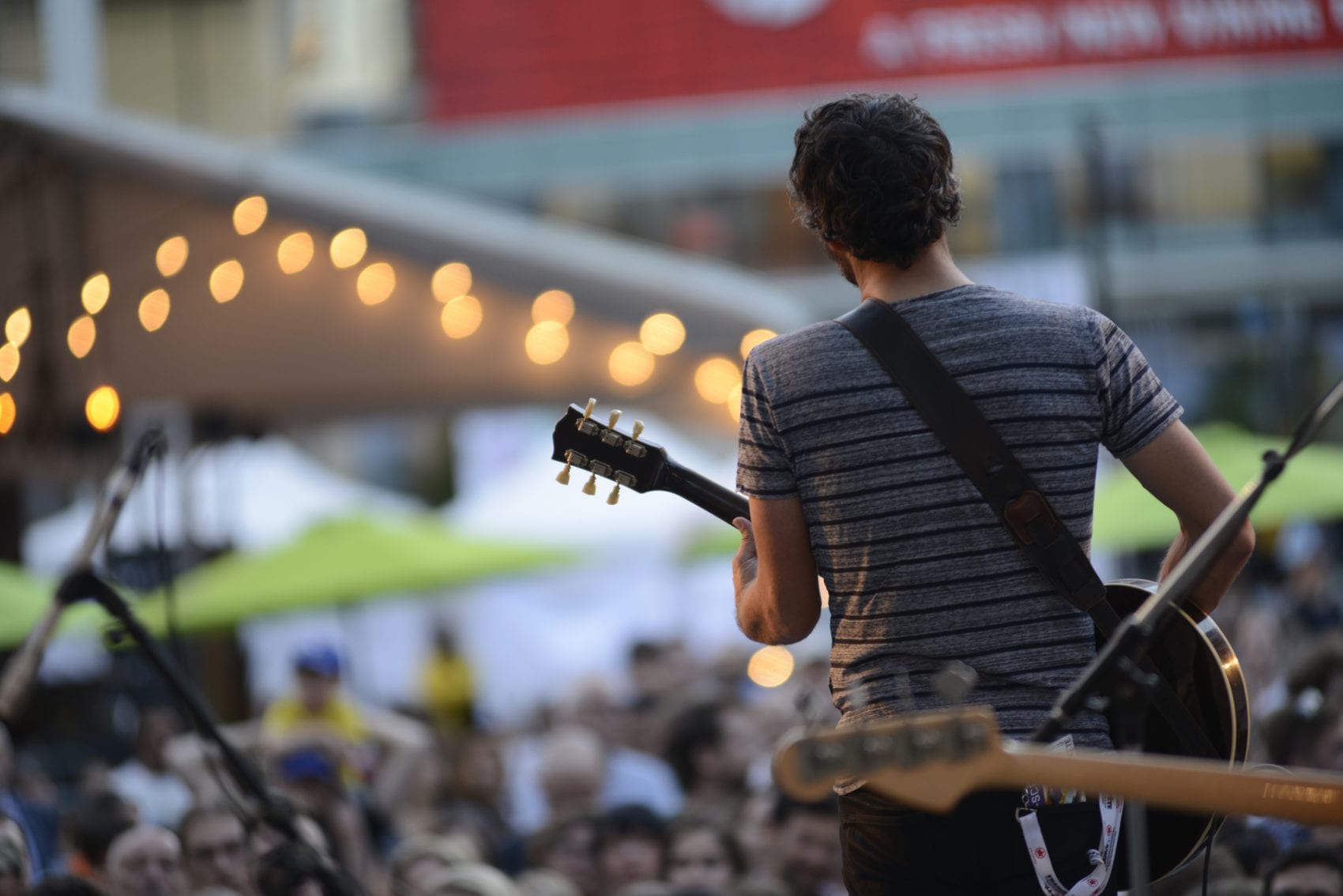 The Franco-Fête de Toronto is a musical festival that celebrates the Francophone community. Every year, its rich programming attracts thousands of people, including many Anglophones who benefit from the festivities to soak up Francophone culture. Now a must-see as part of Toronto's music scene, this festival is a vibrant showcase of the vitality, diversity and creativity of Francophone culture in Ontario. With Francophonie en fête, another festival that promotes the value of Francophone identity, the Franco-Fête shows that the French fact is an integral part of the Queen City's cultural landscape.
To learn more…
Delights in the heart of the city
Franco-Fête de Toronto takes place every year in July. For three days, Yonge-Dundas Square, in heart of Toronto's busiest streets, is transformed into a festival site.
A large audience of Francophones, Francophiles and Anglophones enjoys musical performances, activities, food booths and comical shows mixing dance, theatre and mime. Nationally and internationally renowned artists perform, and a choice spot is reserved for Franco-Ontarian talent, since the Franco-Fête is also intended as a platform for French Ontario's upcoming musical generation. The programming is rounded out by activities designed for the entire family, such as French-language musical comedy workshops, which are very much appreciated by the young and the young at heart. A major theme is often chosen as a common thread for the event, especially for major national celebrations like the 400th anniversary of the founding of Quebec City by Champlain or the 150th anniversary of Canadian Confederation.
For a number of years now, the Franco-Fête has been attracting an average of 60,000 visitors per day.
Birth and development of the Franco-Fête
In 1983, the French Committee of the City of Toronto created Francophone Week, which became the Franco-Fête de la Communauté urbaine de Toronto in 1995. This event has been gaining momentum for 30 years and now presents Ontarian, Canadian and international Francophone artists.
The Franco-Fête is well established and recognized in the Toronto community. Many people are involved as volunteers, and the event facilitates the integration of new arrivals. The organization can count on the enthusiastic support of a number of partners, including the Canadian Foundation for Cross-Cultural Dialogue, the Department of Canadian Heritage and the Official Languages Branch, and Ontario's Ministry of Tourism, Culture and Sport, all of which aim to spread the influence of Franco-Ontarian culture.
More occasions to celebrate the French fact
Along with Franco-Fête, Francophonie en Fête is the other major Francophone musical event in Toronto. Thousands of people attend performances reflecting the diversity of the Franco-Ontarian music scene, featuring blues, folk, rock, jazz or afro pop, as well as educational presentations and activities. Central to the mission of this festival is the promotion of Franco-Ontarian artists.
These two major events help to position the Francophonie among Toronto's cultural offerings. By creating exciting opportunities for Toronto's highly diverse Francophone community to come together, these festivities strengthen the Francophone identity, sense of belonging and pride in speaking French and sharing their heritage